Event Details
25 January 2021
Zoom - details will follow on sign up
As people, we create and share stories every day. It doesn't matter whether it's over the dinner table, in the office, at the training ground or on the phone, we love sharing news.
But do you know how to share YOUR story effectively? Can you captivate an audience and get them to take action?
Everybody has a story to tell. You may have come through severe adversity. You could have lost someone close to you and have coping strategies you'd like to share. You may not actually know what your story is...YET! 
We can help you learn HOW to tell your story. We will give you strategies for engaging an audience and support you in using your story to inspire others to take action. 
Following this masterclass, you will be ready to begin your keynote speaking journey. We can support you in working out the next steps to enable you to prepare for speaking in public in the future. 
This Keynote Speaking webinar will be delivered by Paul McVeigh on Monday 25th January 2021. Paul is a former Northern Ireland international football player, who played for Tottenham Hotspur, Norwich and Burnley FC. 
Since retiring from football, Paul has developed his own keynote speaking delivery and is now speaking at global events. Paul translates lessons learned across a 16-year playing career into strategies that can be applied across sport, business and life. 
You can read more about Paul and see some of his work HERE as well as see the BEST website HERE.
This webinar is completely free thanks to the generous support of our charitable partners.  
You can visit our Enthuse registration page HERE.
*Please note, you can only have 1 ticket per person. 
---
Speakers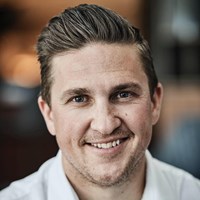 Paul McVeigh