Increasingly more young footballers are choosing the education pathway upon release from their clubs. Darren Robinson, a one-time scholar at Hull City and now Head of Performance at Birmingham City is one such example that has gone on to have a successful career in the industry.

Darren joined Hull City aged 16 but on the proviso that he could continue his education. Darren explains: "Whilst on day release at college one of my tutors, Jill Huggon encouraged me to apply to Loughborough as a back up plan. I didn't really take HE too serious as a pathway as I'd just played at Anfield and thought I had a realistic chance of making it as a pro. As it happened I am very thankful for a mentor who showed an interest in me and ultimately shaped my future path. The irony was we never crossed paths since I moved from Hull but I've never forgotten what she did for me."

Reflecting on his experiences as a young footballer Darren acknowledges they have influenced his philosophies today. He recalls how Hull City signed a trialist on the back of only 2 or 3 trial games who was given a pro contract ahead of 4 local boys who had been with the club since the age of 12.
"The irony was we never crossed paths since I moved from Hull but I've never forgotten what she did for me."
"The irony was 3 months into his first season, Hull released the trialist and this has stuck with me into my current role with Birmingham. Part of my role is to oversee the player pathways and I am adamant that a trialist or external player should never replace a youth product of the club, unless he can offer significantly greater attributes to the boy that has spent years with the club. Sadly clubs view youngsters often like new shoes and feel they can just change them for something that appeals within the short term and not consider the wider consequence."

When Darren graduated he signed a non-contract agreement with Chesterfield during their FA Cup semi final year and then played semi professional for Burton Albion, Nuneaton, Corby Town and Shepshed Dynamo. It was during the spell at Chesterfield that he recognised he wasn't going to play at the top level and set out on the pathway to try and coach at the highest level.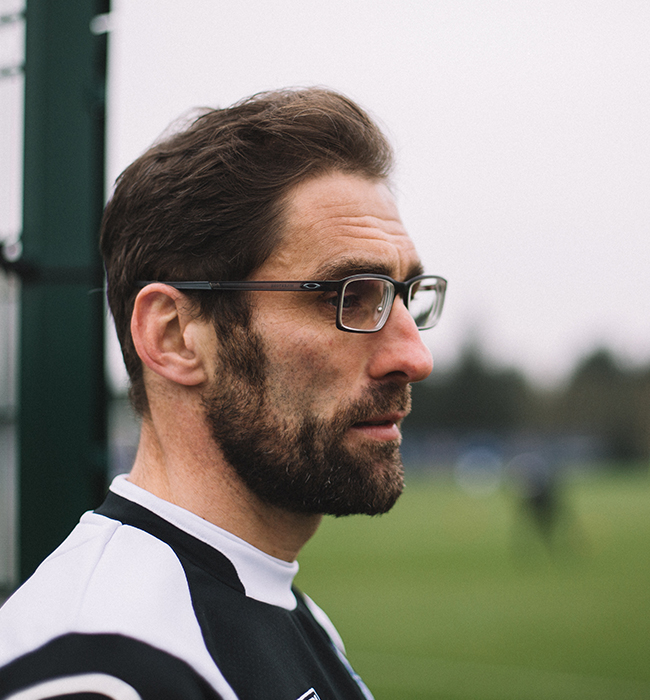 In total Darren spent just over a decade at Loughborough as a student-athlete and then as Head Coach of the university's football team. He honed his passion for coaching feeding off the expertise at Loughborough, and immersing himself in any opportunity to learn about aspects relevant to high level coaching, leadership or coaching science.

Key to his development as a coach was Mike Holiday, who Darren regards as "one of the best coaches this country has ever produced." It was with the lessons learned from Holiday that saw Darren construct one of the best Loughborough footballing sides the university has seen, leading them to their first British University Championship in four years. They subsequently went unbeaten in the European University Championship, a feat he too completed as a student. His experiences at Loughborough were invaluable and taught him the significance of education and an enquiring mind, characteristics which continue to define him.

The road to being established within a professional club did not happen immediately. Darren recalls how coaching football during the 90s was "notoriously difficult to progress unless you were an ex-professional." He did not let this deter him though, with his first senior coaching position coming in rugby league. It was an environment that allowed him to learn valuable lessons and make mistakes without the pressures that are prevalent within the cutthroat world of professional football.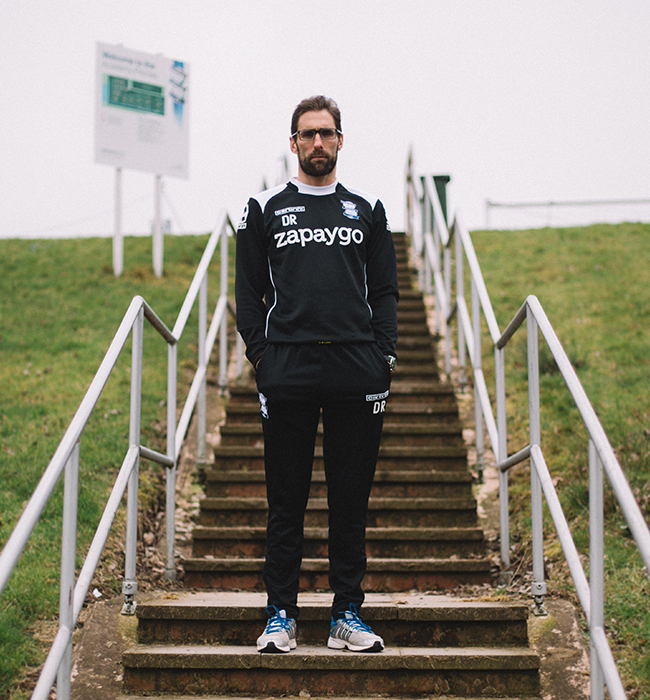 Darren solidified his ability to increase performance levels amongst players and progressed quickly. Within two years he went from U18 to GB level and became the first sports psychologist to work in the sport. His achievements opened doors. He went on to work with a number of professional clubs; Derby County, Nottingham Forest, Coventry City and Huddersfield, bringing success to each team, leaving them in a higher league position to where he found them and often providing pathways to the first team for academy players.

Despite his success, Darren still feels he has plenty to learn, a humbling sentiment from a man who has 25 years of experience within professional football. He is continually expanding his knowledge by completing his LMA Diploma in Football Management and he has also started his Level Two in swimming. He feels the need to test himself "applying the generic principles of coaching in a new environment."

This enthusiasm for learning places Darren in a unique position, evidently preparing him for the future because he believes that "we are on the verge of the next era in which we will see a more holistic and scientific approach to player development and management" and his goal is to be at the forefront of these developments.

When reflecting on his own career we asked Darren what advice he would give a player who is considering continuing their education? His response was forthright, "why wouldn't you? It's possible; it's about commitment, time management and making sacrifices. Top performers do this anyway. The rest find excuses."
"We are on the verge of the next era in which we will see a more holistic and scientific approach to player development and management."