"Football doesn't last forever." The fickle and demanding world of professional and semi-professional sport summed up in four words. Obvious perhaps to the outsider, but all too easy to forget when wrapped up in the daily drive to reach the top.

These are not the words though of a weathered professional, but of 25-year-old Notts County midfielder Sophie Walton.

"I love playing football," says the former Leeds Beckett University Business Management student. "But I have other aspirations I want to achieve."

"Football is only a short career and it's good to have something to come out with when your career ends."
Chasing a dream of playing sport at the highest level can now be a career choice for many young women nationwide. Walton, whilst describing herself as 'very competitive,' acknowledges that a balance must be struck between being an elite athlete and making a sustainable living.

"The difference between the game when I first started playing to the game now is unbelievable and is only going to get bigger," she continues. "The bigger the game is getting, the more challenges I have found.

"You have to make bigger decisions in life, whether that's moving house or quitting your job. The training demands are a lot higher too so the limited time to see friends and family is tough."

"I chose to keep my job as the game, in terms of income, is not something I want to live on."

"Juggling a full time job and training four to five times a week is extremely difficult and I have made a lot of sacrifices but I'm seeing the rewards of all the hard work and it is definitely worth it."

The pressure, the pleasure and the pitfalls of professional football have surrounded Walton from a young age. Brother Simon plays for Crawley Town, having previously been on the books of Leeds, QPR, Plymouth and Hartlepool whilst boyfriend Jake Cassidy is a former Wales Under 21 international and just been released after six seasons with Wolves.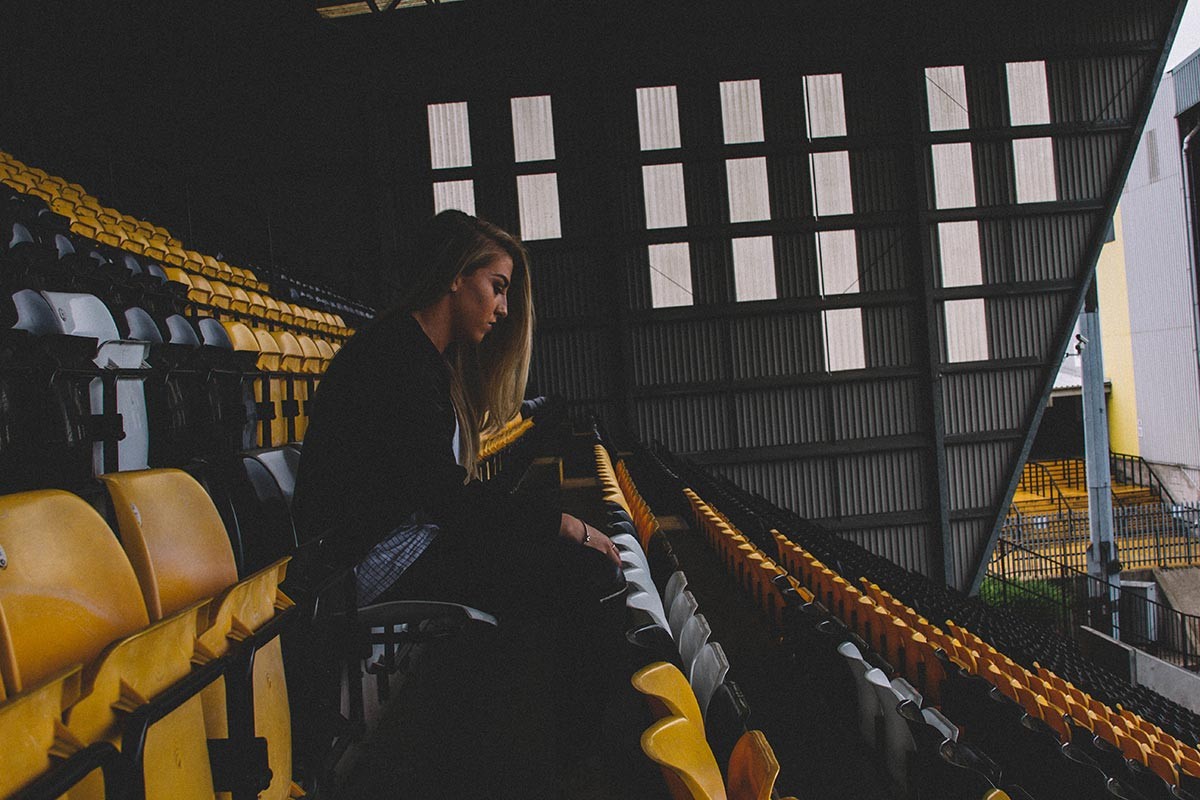 Walton's journey into the elite ranks took her to Leeds United Ladies, then Lincoln Ladies before their transition into Notts County Ladies. During her time at Leeds Beckett, where she was granted a scholarship to study and play football, she was selected for the Under 20 World Cup in Chile. Walton also gained national honours in Futsal.

"Football has given me lots of amazing memories," she says. "I have travelled the world, it has helped me get a good degree and a house and car and this is something I am grateful for."

"The scholarship was a great help. They were very supporting of my football and I'm glad I got a good degree.

"I had a part time job too as I always like to pay my own way so juggling the three was challenging.

This grounded approach has stood Walton in good stead. Aged 23, she founded her own modelling agency only to put the business on hold in order to full focus on football.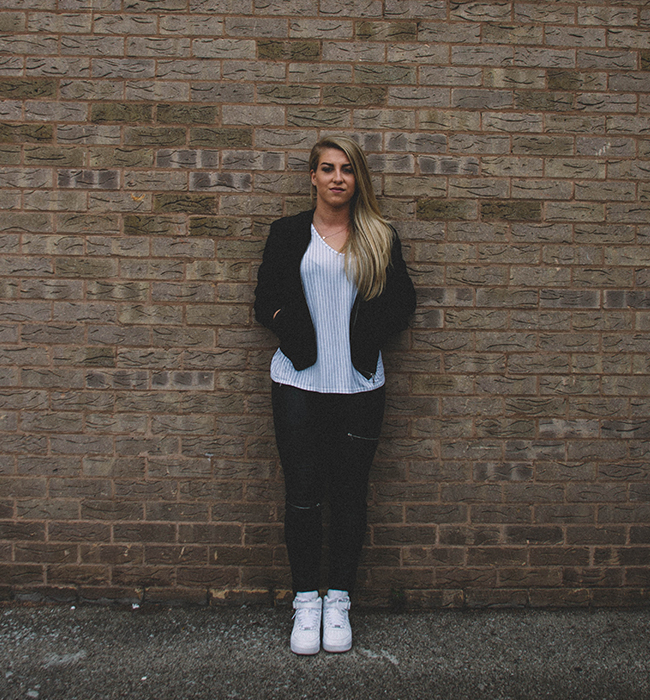 Yet Walton credits her time at university for showing her the value of a stable financial platform outside of the sport.

"It did teach me about the 'real world' and managing my life," says the midfielder.

"It took a lot of sacrifices and determination but I did it. I learned that if you want something you have to work hard for it. I did and I am now reaping the rewards."

Those rewards are some of the biggest in the game. At the time of writing, Notts County sit third in WSL 1, three points behind leaders Chelsea and Walton will soon appear in her third FA Women's Cup final against the blues on August 1. County booked their place in the Final at Wembley after beating Everton 3-0 at Goodison back in May.

Although she confesses she never fulfilled her potential at international level, Walton continues to mix it with the very best in the world, as well as playing alongside England internationals like Ellen White and Laura Bassett.

And when it's all over? Well Walton will not be stuck for ideas or opportunity.double-arrow"

If the salaries can increase, it makes those decisions about 'job v football' easier.

"It's very important though to have something to get your teeth into once you stop playing so you can live, hence why I went to university and got a degree.

"Outside of football, I don't have much interest in working within the sport industry. I have a business head and a huge passion for the fashion industry."

Having that qualification and expertise already in her locker, and support from family, friends and the FA, Walton looks likely to translate her successful career on the pitch, to an equally fruitful one off it.

Her motivation?

"Mainly to fund my clothes and shoe addiction!"

"Outside of football, I don't have much interest in working within the sport industry. I have a business head and a huge passion for the fashion industry."