CEO
Appointment
Switch the Play
SWITCH THE PLAY APPOINTS NEW CEO
Posted on: 10 December 2020 by Catherine Rees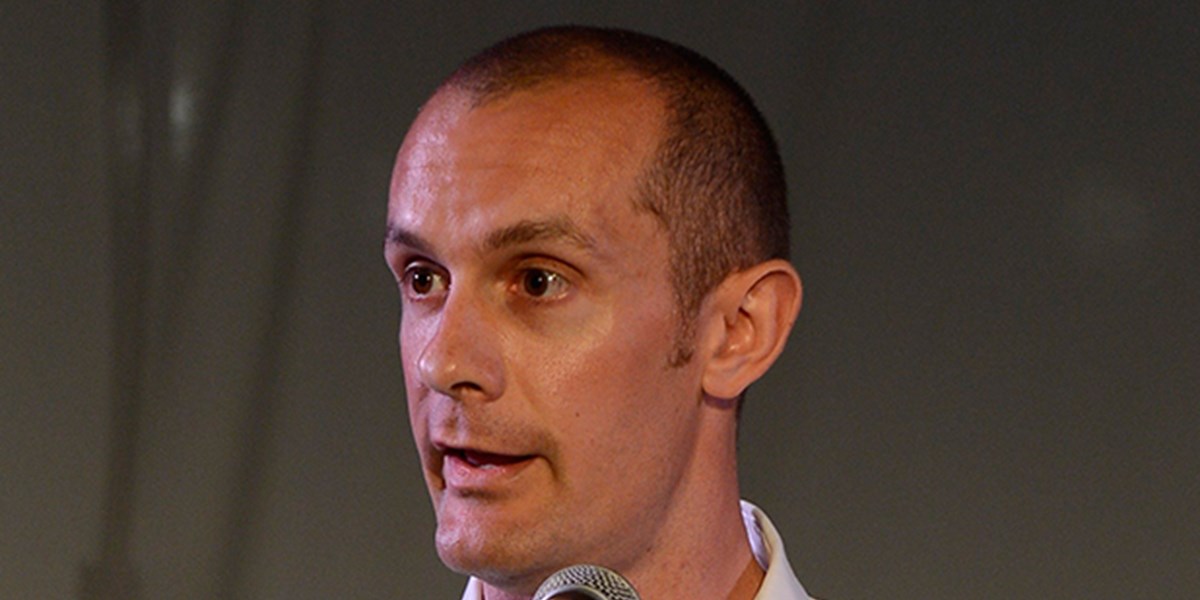 Rob Young becomes new CEO and Leon Lloyd becomes brand ambassador for StP
Today we're delighted to announce Rob Young MBE as our new CEO, effective from 1st February 2021.
Rob is one of the original co-founders of Switch the Play and most recently has been our Director of Strategy. He will take over from Leon Lloyd, the former England and Leicester Tigers rugby player who since becoming our first CEO in 2018, has taken us to charity status.  In the last year alone Leon has overseen programmes which have directly supported over a thousand sportspeople across 18 different sports to prepare for life after their athletic careers come to an end. The Board of Trustees recently approved a decision for Leon to remain involved in the charity, taking on the role of brand ambassador.
Rob has a 20-year track record in sporting roles, working with the Olympic, Paralympic and Commonwealth Games, National Governing Bodies and both national and local government. He is a Board Member of Greater Sport, the Active Partnership for Greater Manchester and also a registered charity. Rob, alongside a group of fellow Loughborough University alumni, set up Switch the Play in 2015 after identifying the challenges sportspeople faced when leaving their sporting careers, no matter at what age this happened.
Announcing Rob's appointment, Craig Donaldson, Chair of the Trustees, said: "Leon has been an exceptional leader and his contribution to Switch the Play has been truly outstanding. On behalf of the Trustees and Switch the Play team, I would like to thank Leon for his commitment and the valuable help he has given to many athletes across the UK. Rob is well-positioned to build on Leon's legacy. He has a wealth of sport experience and an unwavering passion for helping sportspeople fulfil their potential in life. The other Trustees and I look forward to working with Rob, as we begin this next chapter."
Commenting on his appointment, Rob said: "I want to thank Leon for the energy and drive he brought as a leader. I've learnt a tremendous amount from him and look forward to continuing our working relationship. I want to build on the success of his work with a focus on further growing our reputation and evolving our services in line with athlete needs. We'll continue our collaborative approach, establishing strong relationships with those who share our purpose to support the wellbeing of athletes.
"2020 has been a tough year for sportspeople with the future of many careers thrown into doubt. Subsequently, we've seen an increased demand for our services. I'll be working with the team and our fundraising partners to listen and respond to athletes, putting their needs at the heart of everything we do."
Reflecting on his decision, Leon said: "Switch the Play is an incredible organisation and it's been a privilege to work with so many athletes over the years. I thank everyone for their support. It feels like the right time to hand over the reins, as my role at Switch the Play has always been part-time and with the growth of the organisation, it's clear this needs to become a full-time position. Whilst I'm stepping down as CEO to allow me more time to focus on my other interests, some of which also centre on athlete welfare, I will remain part of the Switch the Play team and look forward to supporting Rob as he takes the charity forward."