Switch the Play was set up in 2014 by a group of sport specialists and former sportspeople, with the team now including the Olympic gymnast Beth Tweddle, International Badminton player Emma Mason and former England and Leicester Tigers rugby union player, Leon Lloyd. In 2020 we gained charity status, allowing us to help more people than ever before. Our mission is to empower sportspeople to plan for and manage a successful transition to life outside of sport. Working with sports organisations and athletes we support, educate and develop sportspeople, during and beyond their sport career.
We're for all sportspeople
Whenever or however it happens, retirement from a life in sport can be difficult. We want to ensure that all sportspeople, irrespective of what they achieved in their sporting careers are supported in fulfilling their potential outside of sport. The fact that a sporting career could be over by the time someone hits their 30s makes retirement a worrying prospect for many and without preparation, life can be tough once those sporting days are over.
Why we are needed
There are a number of organisations including player associations who do a lot of good work. We support them as part of the solution in addressing the challenges faced by sportspeople in their transition. As a charity, we are here to bring awareness of transitions to sportspeople and educate them on how to be better prepared for when their sporting career ends.
The facts speak for themselves: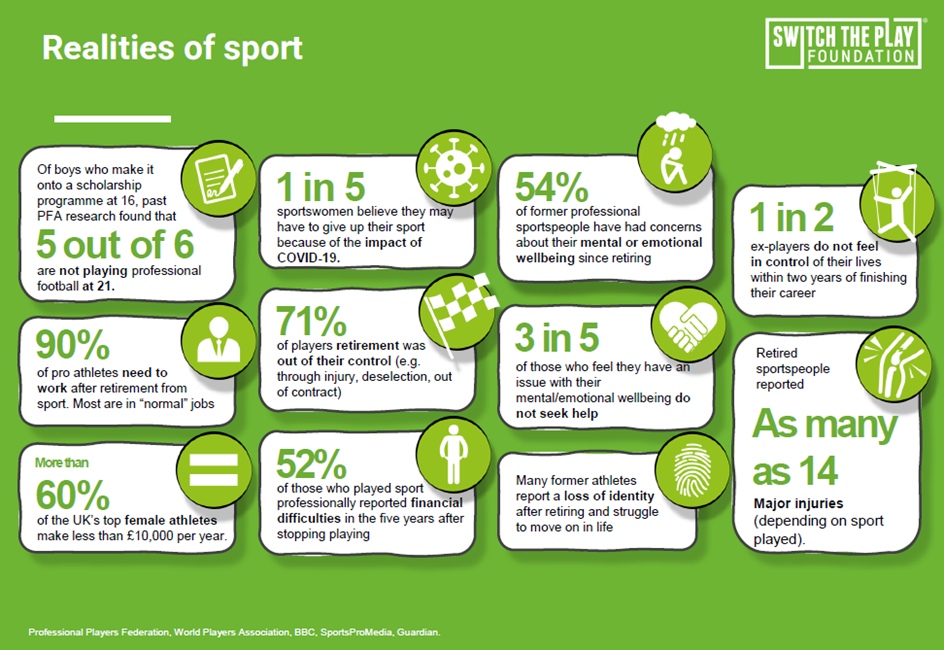 The Change Curve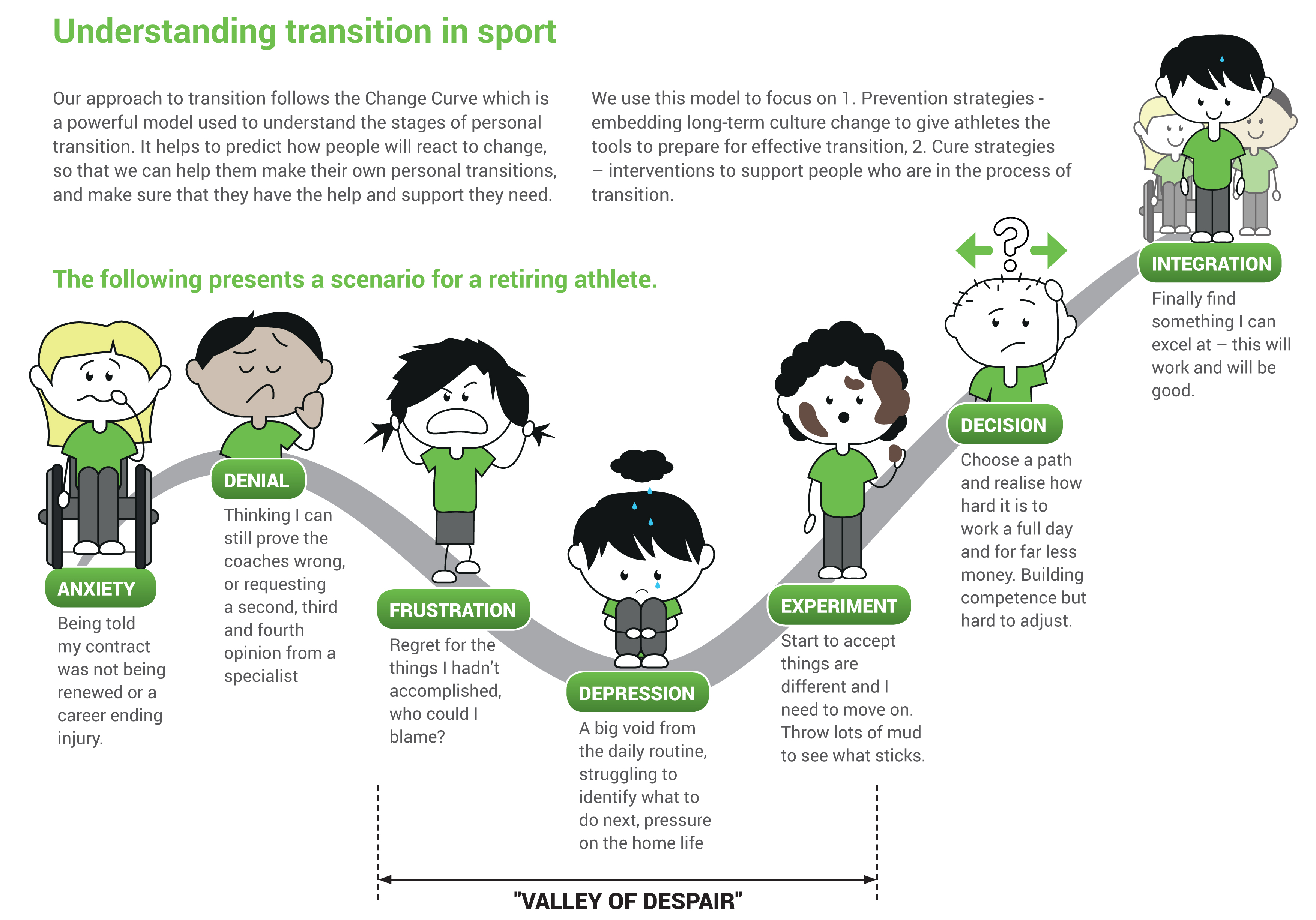 Our Values
At the Switch the Play Foundation, we are founded upon 5 key values: Excellence, Passion, Person-Centred, Collaboration and being Independent. These values embody what we do and why we do it. Since inception, the StP Foundation team have continued to strive to achieve the best results for sportspeople as they develop their life outside of sport.
It is through living our Team Code that helps us ensure our values are continuously referred to and met. You can see how we operate in the image below.