Our People
We are an independent and trusted charity passionate about delivering a duty of care within and outside of sport.

Switch the Play was founded by a unique mix of sportsmen and women, experienced practitioners, academics and business professionals. We understand what it feels like when a career ends, and we know what is needed to help you discover a new and rewarding path.

We know that, while there are some excellent practices and approaches in the industry, there is still much to be done to support sportspeople, as is evidenced in the Duty of Care in Sport review.

Our healthy mix of athletes, coaches, managers, support staff and professionals from Higher and Further Education means everything we do is based on a wide range of perspectives which ensures we are delivering the right solution – this forms our 'prac-ademic' approach.
Biography
Leon is a former professional rugby player who represented Leicester Tigers, Gloucester and England. In 2008, Leon was faced with making the transition into the 'real world' when injury ended his career. Building on his experience, Leon published his first book 'From Boot Room to Boardroom' alongside graduating with a first class (Hons) degree in Business Leadership and Management and successfully transitioned into the world of business. As CEO of Switch the Play, Leon is focused on driving a business focused on assisting athletes with their own transitions and helping them to develop themselves with their life outside of sport. Leon is also a Judiciary Officer for the RFU, European and World Rugby and a proud ambassador and business mentor for the Princes Trust and a Patron for Action Deafness.
Masterclasses I deliver
Biography
Rob co-founded Switch The Play, having seen both the positive and negative sides of transition in sport and deciding that there was a need to support the industry in helping to ensure that transition, whenever it occurs, can be stepping stone to achieving other great things in life. Rob's experience across a range of roles in sport includes Olympic, Paralympic and Commonwealth Games, work with National Governing Bodies of sport, professional sport, national and local government, and further and higher education. For six years Rob worked on the London 2012 Olympic Games and Paralympic Games, for which he was awarded an MBE in 2013.
Biography
Luke is passionate about ensuring support for those transitioning to a life outside of sport is of the highest possible quality. Having worked in the education sector raising aspirations in communities and with a background in coaching, Luke recognises that the most important time for athletes preparing for any transition is now. He is continuing on his journey to become an accredited Talented Athlete Lifestyle Support Advisor and is the first point of call for any enquires.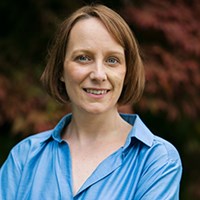 Catherine Rees
Role
PR Consultant
Biography
Catherine has over 20 years' experience advising major brands and organisations on PR and communications. She is the former Head of Communications at Umbro where she was instrumental in driving high-profile campaigns around the England Football Team, Manchester City FC and some of the world's best footballers. During her time at Umbro the brand won 'Best Use of PR' and was recognised as 'Sports Brand of the Year' at the prestigious Sports Industry Awards.
As an independent PR consultant specialising in sport and lifestyle, Catherine has worked with five-a-side provider Powerleague, the GreaterSport charity, Umbro, sports ticketing company SecuTix and Switch the Play.
She is a Non-Exec Director of the FA National Futsal Series and is a member of Women in Football.
Catherine is an experience junkie, trying to cram as much into life as possible. This includes once running off to join the circus (before you ask, I can't juggle!), playing on the hallowed turf of Wembley and driving across Canada with a four year old in tow.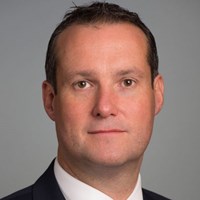 Craig Donaldson
Role
Chair of Trustees
Biography
As CEO of Metro Bank, Craig Donaldson was responsible for providing executive leadership to the bank's rapidly expanding business. He was charged with guiding the bank's evolution from fresh, new entrant in retail banking to trusted financial services partner to millions of UK customers. From helping define Metro Bank's brand values, to hiring its inaugural employees and ensuring that the bank's staff deliver daily customer delight; Craig was instrumental to Metro Bank from day one, stepping down at the end of 2019 after almost 11 years. Craig has a degree in Technology and Management from the University of Bradford. Craig is a keen and loyal supporter of Sunderland AFC and is lucky enough to have a young family to enjoy.
Biography
Emma is a former international badminton player turned sports lawyer and now a businesswoman with leadership positions in several international sport governing bodies. Emma's own career transition was forced upon her at 24 following complete failure of her left kidney. At that time, Emma was left wondering what her future held and uncertain how to rebuild her identity or who she could turn to for help. Emma is therefore acutely aware of the importance of athletes preparing for their transition and delighted to have joined Switch the Play at a key point in its development.
Biography
Beth is Britain's greatest-ever female gymnast. She's an Olympic Bronze Medalist, a triple World Champion, a six-time European Champion, a Commonwealth Champion and seven-times consecutive National Champion. In 2007, she graduated from Liverpool John Moores University with 2:1 in Sports Science. In 2010, she received an MBE for her success, commitment and dedication to gymnastics. Beth has now set up her own company Beth Tweddle Gymnastics which gives as many children as possible the opportunity to experience the sport.
Biography
Mitch is passionate about the development of people in, through and across sport. An advocate of the importance of high-quality education and enrichment experience for athletes and coaches across the talent and performance pathway, Mitch initiated the AASE programme in 2004 and oversaw its roll out to over 20 sports. He has also championed the importance of the Athlete/Player welfare and lifestyle profession with many of the UK pioneers. Mitch is currently engaged with a portfolio of complementary interests including roles with Parkour UK, Active Essex, Coach Core and Sport for Confidence CIC.
Masterclasses I deliver


Leadership & Corporate Governance
Biography
With accolades including 'Britain's Best Boss', Chris is one of the UK's foremost leaders in business and sport. His success is a result of a unique set of experiences including working with Olympic athletes and using sport to inspire success within business. With a focus on high performance, creating winners and delivering change, he has worked extensively with academics from leading business schools as well as executives, managers and team leaders within global PLCs.
Masterclasses I deliver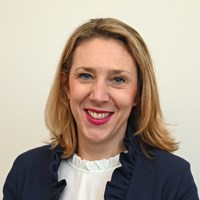 Georgie Dickins
Role
Trustee
Biography
Georgie Dickins is a sought-after Transformational Coach and Mentor. Her clients are successful entrepreneurs, ascending stars and high-level leaders in financial and professional services and sports.
What her clients have in common is an extraordinary mindset. Leaders who want success are everywhere. Those who have passion, authenticity, humility and can sit in discomfort and uncertainty AS THEY GROW are the rare ones. These are Georgie's people. Before becoming a coach, Georgie had a 20-year career in the City, holding senior client-facing roles at JP Morgan, Reuters and ICAP. She has a business degree from Loughborough University and is an Accredited Practitioner of Transformational Coaching. As a coach for extraordinary people, Georgie practices what she preaches. Every year she exercises her own discomfort and uncertainty muscles. This has included a sky dive, the NYC marathon, climbing Crib Goch – a knife-edged arête – and this year, cycling from Amsterdam to Suffolk in 50 mph cross winds. When she's not coaching or stretching her comfort zone she's running after her two highly energetic sons.
Associates
Our trusted network of Associates share our vision – giving their time and expertise to support the delivery of our services.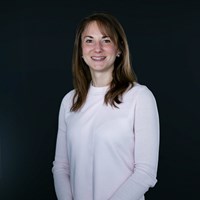 Dr Jenn Gandhi
Occupation
Chartered Psychologist
Biography
Dr Jenn Gandhi is a Chartered Psychologist who specialises in the connection of mind, body and emotion to optimise health and performance. Using various mediums she helps people to understand the influence of mind and emotion on behaviour so that they can achieve optimal wellbeing and performance.
She completed her PhD in the psychology of trauma associated physical performance breakdown, officially coining the term 'performance blocks' and developing the first successful treatment approach for elite athletes.
She has spent several years in the world of elite sport currently working with the England Football National teams developing a culture in which staff and players are able to perform well and achieve excellence and supporting the delivery of mental health care across the system.
Jenn is passionate about making the science of mind and emotion accessible to everyone, through education, private consultancy, writing, and researching for a variety of companies in mental health, mindfulness, and performance.
When Jenn is not working she loves spending time with family and friends at home near Birmingham. She is never far from her yoga mat and enjoys daily meditations if nothing more than for a bit of quiet time out!
Reason for becoming an associate of STP
STP has given me the opportunity to tap into so many different areas of passion, developing people and using the median of psychology and emotion to support others in getting the best experience out of life they can, overcoming life's challenges and reaching their goals.
Masterclasses I deliver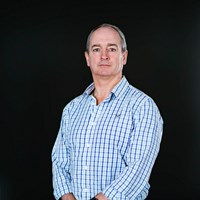 David Richmond CBE
Occupation
Director, Office for Veterans' Affairs in the Cabinet Office; Director David Richmond Consultancy Ltd, COO Worldmaker International; Chair Boccia UK
Biography
David served in the Army for 26 years deploying on operations to NI, Iraq in 1991 (Op GRANBY), Bosnia, Iraq (Op TELIC) and Afghanistan. He commanded The Argylls, 5 SCOTS in Afghanistan and was seriously wounded during an operation near Musa Qaleh in June 2008.
David underwent 4 years of reconstruction surgery and rehabilitation during which he advised Help for Heroes and the UK MOD on the creation and development of their recovery services. He was medically discharged in April 2012 and joined Help for Heroes as their first Director of Recovery.
He was responsible for developing the vision for the charity's service delivery arm and turning it into an operational reality. He was a Partnership Board Member of the UK Invictus Games team for the first three games, UK Team Director and Chairman of Selectors and a member of the Defence Recovery Board, responsible for providing strategic direction to the UK Defence Recovery Capability.

David left Help for Heroes in December 2017 and developed a portfolio of work that includes: advising other nations on developing their own recovery services for their Armed Forces communities; advising on leadership and team development; coaching and mentoring; motivational speaking; and interim executive roles. David is COO of Worldmaker International which develops resilient leadership and human resilience and is Chairman of Boccia UK, the National Governing Body for the Paralympic sport of Boccia. In October 2019 David was appointed as the first Director of the Office of Veterans' Affairs in the Cabinet Office, responsible for delivering the government's vision of making the UK the best country in the world to be a veteran.
Reason for becoming an associate of STP
I have experienced 4 career transitions and understand the challenges faced. I see the huge potential in sports men and women and love working with them to help them realise their potential in the next stage of their lives.
Masterclasses I deliver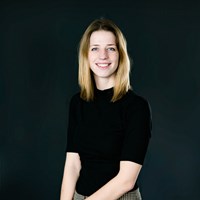 Emily Lake
Occupation
Trainee Psychotherapist
Biography
Emily is currently training to become an accredited Psychotherapist and Counsellor. Alongside my training, she is working to promote positive wellbeing to those involved in sport and supporting athletes with off-field development. She has a strong academic background in the field, with a distinction in Applied Sport Psychology MSc gained through researching professional rugby players' experiences of being forced to retire through injury. Emily has gained valuable experience working across the professional sporting world, having worked within the Professional Department at the Rugby Football Union and with Switch the Play itself; supporting athletes across a range of sports. Rugby union has been a lifelong passion of hers, nowadays you will likely find her actively exploring the Cheshire countryside where she is based. She is also a proud member of the BUCS Mental Health Committee, as well as a Samaritans Listening Volunteer.
Reason for becoming an associate of STP
Having researched career ending injury experiences of professional athletes, I understand the importance of planning for a life beyond playing sport. I also believe athletes have a huge amount of potential and want to help as many people as possible to maximise this, in and outside of their sport.
Masterclasses I deliver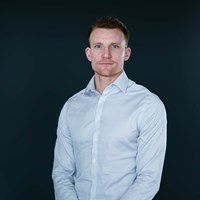 Mark Roberts
Occupation
Semi-Professional footballer at Warrington Town F.C, Associate at Switch The Play, Athlete mentor at the League Football Education (LFE)
Biography
A proud husband and father to three amazing children who he loves to share his passion for travel with. He describes himself as "a life-long learner whose curiosity to develop as an individual is matched by my ambition to help other people unlock their true potential".
He has lived experience of the ecstasy and agony of the football industry during his 15 years as a professional player. Mark relish is currently relishing the opportunity to add to my 600 plus competitive appearances as current captain of my local side, Warrington Town.
At Fleetwood Town Mark realised his childhood dream of walking the Wembley steps as a winning captain but it was at Stevenage where he enjoyed his most successful time on the field. He counts himself fortunate to have been part of an extraordinary squad that created history and Mark led the club from the bottom half of the National League to the verge of the Championship. Although proud to have been named player-manager on two separate occasions he says "nothing can compare to when we secured victory at Old Trafford in the League Two Play-Off Final". As a Manchester United supporter and former season ticket holder it was the ultimate honour for him to lead his side out at The Theatre of Dreams. Lifting a trophy in front of the Stretford End was a moment he will treasure for the rest of my life.
Reason for becoming an associate of STP
Since making my transition out of professional sport I've tried to align myself with organisations whose vision matches mine.
StP have given me the ideal platform to reach more athletes whilst developing my own skill-set and I'm excited for what the future will bring.
Masterclasses I deliver
Kieron Achara
Occupation
Sports Development Executive at Frog Systems
Biography
Kieron Achara is a former Olympian and Scottish professional basketball player. He played college basketball at Duquesne University and ended his professional playing career at Glasgow Rocks after playing most of his career in mainland Europe, in Italy, Spain and Greece. Kieron captained both Scotland and Great Britain at a national team level and is now an Ambassador for Great Britain Basketball.

Currently working towards a Master's degree in Business Leadership and Management from Northumbria University, his dissertation focused on the factors that lead to a successful transition out of sport.
Reason for becoming an associate of STP
"The subject of transition is very personal to me as I found it difficult to find direction and purpose. Support came through researching in my dissertation, speaking to others who had left sport and hearing their thoughts on what they would have done differently. I want to return the favour by working with Switch the Play to make sure as many athletes as possible make a smoother transition out of sport when their time comes."
Masterclasses I deliver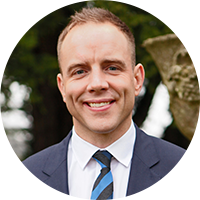 Ewan Dowes
Occupation
Financial Planner
Biography
Prior to joining St. James's Place Wealth Management in 2014, I enjoyed a 15-year career playing top flight professional rugby league for clubs such as Leeds Rhinos and Hull FC, representing England on several occasions. I chose to change career path after realising that the lack of financial advice available to players had lead many colleagues to face difficulty in retirement.
Throughout my career there was virtually no help or advice available to players. Many of my fellow players have suffered in retirement because they haven't done the right things with their money, which can be frightening and a real problem within the sport. The same problem applies to a large proportion of the UK and this is one of the main drivers behind being a financial planner.
My focus is to make a difference to people's lives and help develop an appropriate plan personalised to the specific needs relevant to them as an individual and the wider family.
The skills I have learned from playing sport professionally have certainly transferred over to my business. My practice is built on my core values where you can expect to receive the most comprehensive and appropriate advice at all times.
Masterclasses I deliver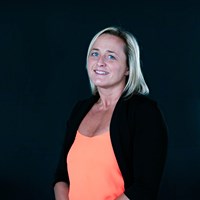 Vicky Macqueen BEM
Occupation
CEO and Founder of didi rugby
Biography
Vicky is an ex-England rugby international with 34 caps for England, and a former Head of PE for 12 years. She left the education profession in 2016 to run her own business didi rugby which was inspired by her love of rugby, physical education and her passion for getting children active and healthy. After a serious dice with death in 2013 and having been told her fitness levels saved her life she went on a mission to ensure as many children as possible would be inspired to get involved with physical activity and become healthy through the tool of rugby. With lots of hard work her vision became reality in 2015, and in 2016 they franchised the business to ensure they could have a positive impact on children nationally and internationally.
Vicky managed her playing career alongside my teaching, and although she had great support, managing her time appropriately and prioritising became absolutely key. Now, Vicky speaks at events and organisations to help motivate and inspire people to believe in themselves and be the best version of themselves in all areas of their life! She specifically likes to focus on resilience, determination and belief.
Reason for becoming an associate of STP
I understand how tough preparing for and experiencing a transition to a life outside of sport can be. I'm passionate about supporting others during what is an incredibly difficult time in the life of an athlete, it's a real test of character and the ability to change your mind-set is incredibly important! I love supporting people to recognise their potential and ultimately achieve it.
Masterclasses I deliver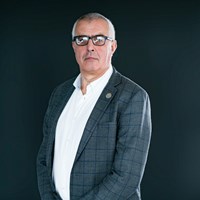 Ian Braid FMHC, M.Sc.
Occupation
MD DOCIAsport; Mental Health First Aid Instructor: Trustee of SportsAid; Public speaker and lecturer; member of the BUCS Inclusion Board
Biography
A man of the North now based in Sussex; married to Diane with two adult children - Jess and Harry - and a dog answering (sometimes) to the name of Fred. Sport has been a constant in Ian's life either as a participant, coach, volunteer, director or executive officer. He now runs his own company that started looking at all aspects of duty of care in sport but has taken him into other sectors particularly HE.
Reason for becoming an associate of STP
I led the British Athletes Commission. I learnt about the life of a high-performance athlete across many sports. Most of the members didn't choose when their career ended. I want to help this generation prepare for a life ahead where their sport doesn't define them but plays a key part of their journey.
Masterclasses I deliver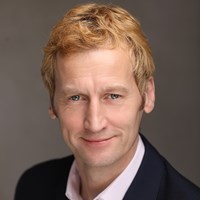 Neil Clark
Occupation
Occupation: Academic Researcher / Consultant
Biography
Neil is based in Richmond, London, is a father of 2 and an avid amateur triathlete. He has competed at Ironman Austria 2012 as well as representing GB as an age-group triathlete at the 2014 & 2016 ITU World Sprint Triathlon Championships. He is currently competing at middle distance (half-ironman) triathlons.
In 2019, Neil was awarded a distinction for a MSc in Sports Business and Leadership at Loughborough University London, where his dissertation examined how Secure Base Leadership could enhance Athlete's mental health and well-being, in particular managing the challenges of career transition. He is planning to continue his research, as part of a PhD, into further understanding  the impact of secure bases (e.g. people, places, objects or goals) on an Athlete's wellbeing before, during and after career transition.
He has over 20 years' experience leading diverse teams and transforming business through complex project delivery. Neil is passionate about enhancing emotional intelligence and well-being in the workplace through coaching and mentoring.
A qualified Mental Health First Aider and someone who is currently leading an initiative to train teachers in Mental Health First Aid at his children's primary school.
Reason for becoming an associate of STP
During my research, I have become acutely aware of the numerous challenges Athletes experience during career transition and the impact on their mental health and well-being. I passionately believe these challenges can be successfully managed and the impact on an Athlete's well-being dramatically reduced by early proactive interventions that address the potential pitfalls.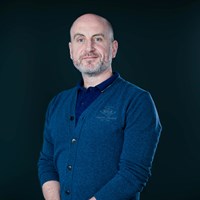 Steve Flynn
Occupation
Sports Consultant: personal development, social impact and mental wellbeing
Biography
Based in Stockport, Steve balances his sports consultancy work with elite athletes, clubs and governing bodies with a social enterprise that is focused on improving mental health through sport, physical activity and most recently, music. He is formerly a Director of the GB Taekwondo Olympic and Paralympic programme and prior to that he was Head of Sports events for the city of Manchester, with a MBA from Manchester Business School.
He enjoys boxing which now gives him the buzz that football once did, just with a few more punches!
Reason for becoming an associate of STP
I'm passionate about helping people fulfil their true potential and in the world of sport, I'm keen to ensure that this applies as much to 'off the field of play' as it does 'on'.
Masterclasses I deliver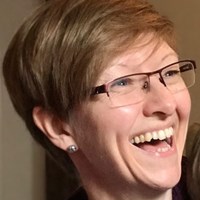 Vicki Fennell
Occupation
Personal Performance Coach – Ebb and Flow
Biography
A former member of the RAF & RAF Reserves, Vicki enjoyed a successful career in the events industry before changing direction to become a qualified coach.
As well as working with individuals, small businesses and in education, much of Vicki's coach work is focused on supporting military personnel and their families through their resettlement from the Armed Forces to civilian life.
With her empathetic and positive approach, she tailors her coaching support to each individual so they can quickly recognise and appreciate their transferable skills and experience, values and strengths, focus their aims and develop personal strategies for achieving them.
Vicki is a true believer in the power of coaching and the positive outcomes it brings for all facing change or seeking to overcoming new career challenges.
Reason for becoming an associate of STP
I understand the strong similarities between military personal and sports professionals undertaking their transition into a civilian career. I have a unique skill set of both military and corporate experience, enabling me support those looking to resettle and truly understanding the challenges the face.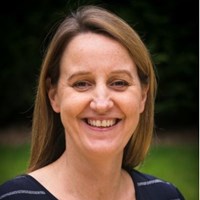 Dr Sarah Gilchrist BASES accredited (HPSA), CSci.
Occupation
Self-employed – performance consultant
Biography
Based near Reading, Sarah is an experienced practitioner from the high performance sport industry. She has a doctorate in sleep and athletic performance, is known as an excellent communicator, has high level skills in project management and is passionate about people development. During the Beijing, London and Rio Olympic cycles she was technical lead at the English Institute of Sport where she managed, led and developed a team from a variety of Sports Science disciplines. She previously worked as an exercise physiologist supporting numerous Sports to success at Olympic/Paralympic and World Championship level, most recently with the British Rowing Team (2007-2016). Sarah is British Association of Sport and Exercise Sciences (BASES) High Performance Sport Accredited and also an experienced reviewer for their laboratory and practitioner accreditation schemes. Aside from running her own performance consultancy business, Sarah is trustee for a charity and has 2 young children who follow her love of sport, so spends her spare time mostly outdoors with her family.
Reason for becoming an associate of STP
Having experienced high performance sport through being a key part of a support staff team and recently transitioning out of sport into the world of self-employment, I feel I can offer insight and motivation to athletes in a phase of transition.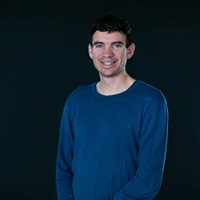 Stu Holliday
Occupation
Performance Psychology
Biography
Stuart Holliday is Performance Coach and Psychologist who works with individuals and organisations across business, sport and music to help people transform their mindset for life and performance. Having spent 10 years as a Digital Project Manager he completed an MSc in Sport Psychology and joined Professor Steve Peters Chimp Management organisation and was trained in using the Chimp model. His placements during this time were at GB Olympic Archery for the Rio 2016 cycle, Liverpool FC Academy and for the England Netball Team. After the Rio games, Stuart set up his own consultancy, Focused Mind Coaching, as a 'personal trainer for the mind' developing mindsets for individuals and teams so that they can achieve their dreams and flourish across all aspects of performance. Amongst other roles, he is an associate of Switch the Play helping athletes transition to life outside of sport and is the Asics UK Pro Psychologist having joined the team in 2018.
Reason for becoming an associate of STP
To help athletes transition successfully to a life outside of sport.
Masterclasses I deliver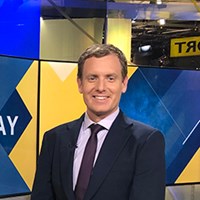 Ben Croucher
Occupation
Broadcaster & Producer, BBC Sport
Biography
Born and raised in Kent, educated at Loughborough University, Ben is now based in Manchester working as a sports journalist for BBC Sport & BBC Radio 5 live. Having been passionate about sport from a young age, and a keen cricketer and footballer, Ben has spent his whole professional life with the BBC, initially in local radio and now more than six years working across national and international sports news. On a weekly basis, he broadcasts to millions across the UK and globally, presenting daily sports bulletins on BBC Breakfast, BBC News and BBC World. He's also an experienced sports commentator and events host, having worked at London 2012 and numerous sporting events. A (long-suffering) Manchester United fan, sport plays a large part of Ben's spare time too as a football referee, cricket coach and occasional triathlete.
Reason for becoming an associate of STP
Having met hundreds of athletes at all levels, StP makes a tangible difference. Athlete transitioning is going to be a major issue for sport to address in the next decade and with StP at the forefront so I want to use my expertise to help upskill people and tell their stories.
Masterclasses I deliver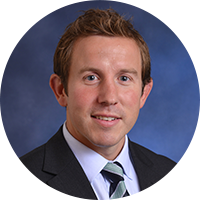 James Grindal
Occupation
Director, Grindal Wealth Management
Biography
Following a 15 year professional rugby playing career, and just under 300 first team appearances for Leicester Tigers, Newcastle Falcons and Bristol Rugby, I retired from the game in 2014 at the age of 34.
I am now a Chartered Financial Planner, and have my own business where myself and the team specialise in providing Wealth Management and Financial Planning advice to individuals, families, sports professionals, business owners and trusts. We believe passionately in building long-term relationships with our clients, through the provision of regular and trusted advice.
I believe my successful transition from professional sport into 'life after rugby' has been the result of not only a lot of hard work, but also having a defined 'career development pathway' which I could focus on in the last 2 or 3 years of my playing days.
Reason for becoming an associate of STP
"I wish there were more people around, like those involved with Switch The Play, when I was looking for help and mentorship away from professional rugby. I'm passionate about educating and supporting others whilst on their journey and transitioning into a life outside sport."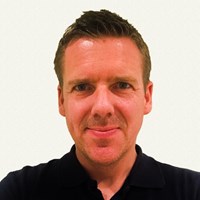 Darren Lawrence
Occupation
Consultant and Personal Performance Coach
Biography
Darren is based in Ely, Cambridgeshire and have 2 young children aged 8 and 5. He has over 20 years experience of working in sports and football development, previously holding Regional and National positions at Sport England and The FA where he developed projects and people. Now, Darren is an independent consultant and coach, supporting organisations and individuals to improve remaining close to the work of The FA with recent projects on the Women's Super League and National Futsal Series. Further, he has also taken up roles at Hertfordshire FA as Acting Deputy CEO and Herefordshire FA as Interim Chief Executive. He is a qualified coach (The Coaching Academy, 2017) and is also a registered assessor for Quest, the UK Quality Scheme for Sport and Leisure. An Associate for Switch the Play since 2016, he believes that individuals can emerge from a period of transition in a positive place with greater resilience.
Reason for becoming an associate of STP
In my coaching work I focus on 3 main areas - productivity, wellbeing, and transition. Having experienced some major transitions myself in my professional and personal life, I am keen to support others and through my coaching work ask insightful questions to help individuals see what's possible for them.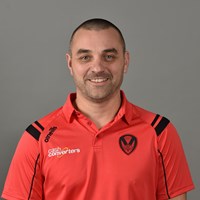 Neil Kilshaw
Occupation
Performance, Welfare & Education Manager, St Helens RFC
Biography
Neil has worked at St Helens RFC for fast approaching 20 years, occupying a variety of roles within the community, performance and has spaces, and he is educated to MSc level. With his education and varied experiences, he has developed into a strategic thinker in a rapidly evolving working environment. He relishes the opportunity to play a leading role in implementing change.
Throughout his working life he has developed a broad ranging experience of professional sport with a particular strength in helping people to develop themselves; young players, senior players, coaches, medical personnel, all whilst adopting coaching, mentoring, management, and welfare support roles.
In recent years he has been responsible for creating and managing a robust player welfare department, and within this he takes a leading role in assisting the players to become responsible for managing their preparations to transition from the field of play to the office or work site.
He combines a busy work life with a busy home life that includes 3 young children and a dog. His mental release is to plan a route, don my running trainers and escape on the roads, although in his own words, he "wouldn't class it as running, more of a trot!".
Reason for becoming an associate of STP
I have lengthy experiences in helping athletes to take responsibility for their own career transitions, across a variety of age ranges. StP enables me to share those experiences to help athletes from a variety of sports, and a variety of stages of their personal transitions.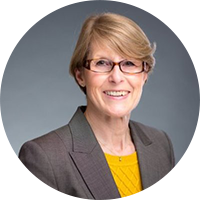 Jane Marriott
Occupation
Leadership and Career Coach
Biography
Based in St Albans, Jane in over 30 years has developed wide ranging skills across all HR functions in retail, telecommunications, financial services and other service sectors. She has led the strategic and practical dimensions of cultural change, rapid business growth, turnaround, integration following acquisition and organisational and people development. Her commercial background has on many occasions made her more attractive as a coach to her clients.
Throughout her career she has accrued a wealth of formal and informal coaching experience, and has a postgraduate coaching qualification from Henley Business School.
Her clients have a variety of backgrounds, and are at differing levels and stages in their career, for example in new leadership roles, seeking to develop existing roles often in preparation for future more senior roles, or career coaching either in the early stages of an individual's worklife or when looking to transition into careers in new environments or sectors.
She flexes her style and coaching support for each individual, increasing their self-awareness, and appreciation of their strengths, and developing personal strategies for achieving their goals.
Clients feedback that she's trustworthy, intuitive, non-judgemental, pragmatic, solutions focussed, puts people at ease, is fun to work with but is not afraid to challenge, and brings a different perspective due to her range of experience.
Reason for becoming an associate of STP
Jane is a keen rugby supporter and general sports enthusiast and therefore combines her coaching and commercial knowledge with an appreciation of the sporting environment which athletes come from. She understands how tough preparing for and experiencing a transition to a life outside of sport can be and is passionate about supporting others during what can be an incredibly difficult and yet also exciting time.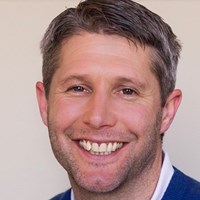 Colin Wall
Occupation
Business Development Director at LeadEQ. Personal Performance Coach
Biography
Colin has played at various levels in football from youth, pro and semi pro for 18 years. His career at the top level was cut short after a serious back injury. Following a long period of rehabilitation his determination and positive attitude saw him carry on playing at semi pro level for many more years until the long -erm impact of his back injury forced him to finally accept that his career was over. Since finishing playing, he has utilised the many skills he has learnt through his time in sport and his own personal experiences, along with gaining a number of qualifications to become a highly successful personal performance coach. He works and enjoys helping others to identify and realise their dreams both in and out of sport. He has also worked with Southend United FC Academy, First Team and management staff as their Personal Performance Coach. Currently he takes the learnings from sport into the commercial business word to increase personal performance at a number of levels.
Reason for becoming an associate of STP
Through my own personal journey both in and out of sport I can fully appreciate the challenges faced by any sports professional transitioning and the importance of planning for your future while you are still in your sporting world which is what STP are all about.
Masterclasses I deliver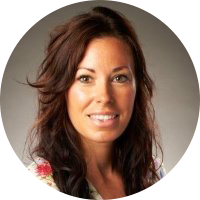 Dr Natalie Campbell
Occupation
Senior Lecturer
Biography
Being involved in education (from schools to HE) and sport (from grassroots to Team GB), Dr Natalie Campbell has a deep passion for exploring and developing the power that these two mutually beneficial arenas bring. She is currently a Senior Lecturer at St Mary's University and delivers modules related to qualitative research methods, social-psychology and adapted physical activity. She has been involved in disability sport for over a decade (in both volunteer and paid capacities) and has an exceptional interest in understanding difference through the medium of sport. In addition to being a Senior Lecturer at St Mary's University, she is a Performance Lifestyle Advisor with the English Institute of Sport, specialising in the subjective health and wellbeing of elite athletes beyond the performance environment. She would very much describe herself as a Prac-Ademic; moving across, within and between academic research and elite sports practitioner work. She believes that truly impactful work must incorporate both theory and practice and through contracted and consultative work she strives to connect identified gaps in both spaces. Her work is rooted in understanding identity and belonging from a values-driven consideration of social-psychology, and enjoy any challenge or experience that allows her to support individuals and teams to become the best versions of themselves possible.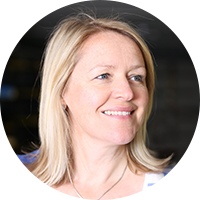 Eira Parry
Occupation
Associate
Biography
Eira worked as a coach for British Rowing for 8 years, her remit was to find new Olympians. In this role she worked with athletes from age 13 up to 30, taking them from their very first outing in a boat, through to making it on to national teams. Many of Eira's former athletes have gone on to win European, World and Olympic titles.
As part of her coaching role, Eira developed relationships with athlete's families, particularly their parents. And although she was all too aware of the importance of the parents' role in a young athlete's development, as a busy coach there wasn't always the time to prioritise their needs.
And thus High Performance Parenting (HPP) was born. A not-for-profit organisation, HPP offers a support service for parents of young athletes involved in any sport, at any level. HPP runs seminars and workshops looking at subjects such as nutrition, anti-doping, sport / life balance and talking to your child about their sport.
As well as supporting and advising parents, it offers a great opportunity for parents to feedback to coaches, thus streamlining and synergising the parent / coach relationship.
Eira is passionate that the journey through sport should be positive and offer opportunities for growth and learning, for athletes, coaches and parents alike.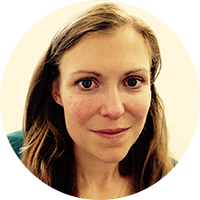 Ali Smith
Occupation
Teaching Fellow
Biography
Dr Ali Smith is a Teaching Fellow at the University of Bath, specialising in sport psychology and contemporary issues in sport. She teaches on the Foundation Degree in Sports Performance, a programme designed to enable students to pursue academic studies alongside their sporting career. Ali's PhD and her publications focus on athlete motivation and well-being, and promote the importance of athletes' possessing a sense of ownership in their sporting career.
Outside of her University role, Ali has worked as a Lifestyle Support Practitioner and tutors new practitioners through the TASS Talented Athlete Lifestyle Support (TALS) course. Her work in this area has spanned a wide range of sports and levels of competition, and is contributed to by her experience of working in both sport and Higher Education. Ali is also progressing towards British Association of Sport and Exercise Sciences (BASES) Accreditation as a Sport Scientist specialising in Psychology, and she has worked with a range of individual and team clients in this role. Since 2011 Ali has also worked as a National Trainer for UK Anti-Doping, educating athletes from youth level to those preparing for International competition.
Ali is a keen promoter of athlete and player welfare. This is reflected in her recent nomination to an International Federation Athlete Commission through which she represents the view of athletes, particularly on topics of athlete retirement and anti-doping.