About Half Turn
Half Turn is the brainchild of Project Creator and Lead, Max Oldham, with the vision to enhance the wellbeing of non-league footballers. Influenced by his own experiences as a non-league footballer and those of his peers Max wanted to help men and women footballers to live healthier and more balanced lives contributing to their performance on the pitch as individuals and as a team. That is where Switch the Play Foundation comes in. Collaborating with Max we have shaped a support offer based around the needs of what non-league footballers have told us is important to them.
We conducted a survey across 5 tiers 9 leagues to find out what support non-league footballers need.
69% said life off the pitch is affected by a bad game
79% said juggling a job and football is stressful
70% have/had feelings of self-doubt/low confidence
84% agree that more support is needed in non-league football
67% are likely to use well-being resources if made available
As semi pro footballers we do 10 hours at work, play 3-4 times a week, get abused from supporters, have confrontation off the pitch for various reasons, get dropped without explanation, travel miles for away matches."
I think the support needs to be there to let players know that it's okay to have a bad day at the office and not to take it into personal life."
What's Involved
Half Turn puts the wellbeing of non-league footballers at the forefront of everything we do. Services draw on the range of support delivered by Switch the Play Foundation including:
TEAMmate – our confidential emotional support helpline
Switched On Inspires – our online resource hub providing storytelling, resources and support linked to topics such as mental wellbeing, financial wellbeing, managing change, and career pathways.
Masterclasses – covering a range of topics including emotional resilience, transferable skills and managing change.
A team of experts with understanding and a passion for wellbeing and football to engage with teams and clubs.
Isthmian League Partnership
To find out more about our partnership with the Isthmian League, click here.
Find Out More
To find out more about the Half Turn programme, visit the website or Twitter.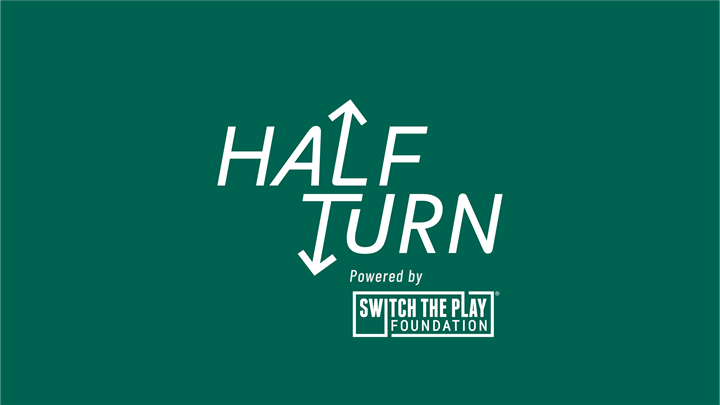 Interested in Half Turn?
If you are interested and would like to find out more please contact us via the link below.
Contact Us