Event Details
19 August 2020
Online - Zoom details are sent to you when you sign up.
Do you want to be better able to take control and make progress no matter what the circumstances or environment? Come and hear from David Richmond CBE, the UK's most senior officer injured in combat in Afghanistan and now the Director of the Government's Office for Veterans' Affairs. *FREE FOR SWITCHED ON MEMBERS THANKS TO THE SUPPORT OF OUR PARTNERS OIL BROKERAGE*
The Covid-19 pandemic has thrown us all off-kilter. For many of us, the loss of control over what tomorrow may look like has had a detrimental impact on our mental and physical wellbeing. It is easy to forget that we can only influence things within our control.
This Masterclass will provide a framework for life on how to diagnose where you are from a skills perspective, take action needed to close any skill gap and how to anticipate future events, to prepare and have the winning edge over others.
Through using innovative models and ideas such as the windows and mirrors principle, the circle of success and the GROW model, by attending this masterclass you will:
Be better prepared to manage challenging scenarios
Understand tactics and techniques for controlling situations
Have take away solutions and tools for practical application in everyday life
Come and join David and a broad range of other sportspeople keen to take back control of their life! Click HERE to sign up on Eventbrite - remember if you are a Switched On member you can sign up for FREE by using your code!

---
Speakers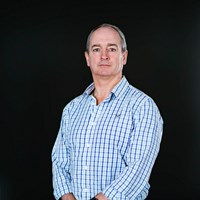 David Richmond CBE