Event Details
05 June 2020
Zoom - details will follow on sign up.
Explore Brain Science, Self-Awareness and The Resilience Pillars with StP Trustee and Performance Coach Georgie Dickens.
Get your ticket HERE - remember Switched On members receive this masterclass free!
Coronavirus is challenging us in ways that no one has experienced before. How we respond will define us as individuals, and collectively as organisations. Do we become stressed, dejected, anxious and ultimately ineffective? Or do we draw a line between the factors we can and can't control and get resourceful?
The purpose of the Mastering the New Normal workshops is to boost levels of resourcefulness and resilience when we, and the businesses we work for, need them most. The workshops will equip individuals with the "mental toughness" tools to bounce back from adversity and develop practical techniques to thrive and perform during the demands of this crisis and beyond. In addition the workshops are a valuable opportunity to bring your teams together and keep them connected.
By the end of this session you will be able to:
•
Understand how the current crisis is affecting you and your decision-making
•
Boost your levels of resourcefulness (when you, and your organisation, need them most)
•
Practice "mental toughness" to bounce back from adversity
•
Thrive and perform during the demands of this crisis
"Georgie is very engaging and thought-provoking" Samantha Wren, CEO, IPGL
"(Navigating the New Normal) was excellent. Both universally enjoyed and found useful by the team" Mark Beeston, Founder & Managing Partner, Illuminate Financial
Cajetan's coaching and leadership programs are "game- changing" Nichola Hunter, CEO, Liquidity Edge
---
Speakers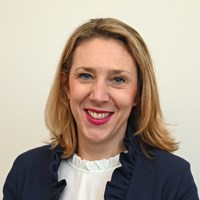 Georgie Dickens