Event Details
29 May 2020
Zoom - Details will Follow
Prepare for change and be ready to tackle transitions.
Transitions happen throughout our lives. Some we are aware of and expect, but some can come completely out of the blue and catch us by surprise. Often, we are not in control of when a transition might happen, but we are in control of being prepared for if it does.
This is a personal development session which is based on exploring the concept of transition and will help you to determine how best to prepare for change. This masterclass will ultimately set you on a path to taking action towards your life outside of sport.
By the end of the masterclass, you will have ideas and takeaways in place to begin developing and implementing a plan to faciliate smoother transitions through your sports career and beyond. You will hear real life stories and case studies of sports people who have made their transitions and the lessons they learned along the way so that you are able to prepare for and manage change better in the future.
Sign up HERE.
---
Speakers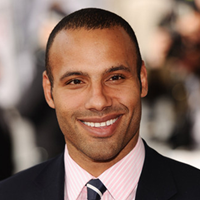 Leon Lloyd