Event Details
30 September 2020
Zoom - Details will follow on sign up.
*SWITCHED ON MEMBERS GO FREE*
Has there ever been a time where you have wanted to help someone with their mental health but didn't know how? 2020 has thrown so much at all of us, and we must learn how best to support each other when things don't seem to be going our way. 
Switch the Play Foundation (StP) is proud to be able to offer this Masterclass in collaboration with our Mental Health partner DOCIAsport. Ian Braid the MD of DOCIAsport will lead the session by looking honestly at how he is applying the lessons he has learnt about his own wellbeing and resilience in the ongoing uncertainty created by the pandemic.
"Take and give care" is Ian's personal mantra and will influence the masterclass environment. Attendees will be encouraged to use the opportunity offered by this session to take (better) care of themselves and to give care to others by actively listening and contributing.  You will:
Be able to reflect and take stock about your own wellbeing and priorities
Be encouraged to think about how you will take care of yourself in the coming months so that you can take better care of others
Be able to collaborate with others to achieve your goals and succeed in taking on your challenges
Put into practice what you have learnt by committing to the STPF 24/7/31 commitment.
Ian has held many roles in sport at board and senior exec levels in sport. The impact of his work at the British Athletes Commission includes contributing to the "Duty of Care in Sport" review for government led by Baroness Tanni Grey-Thompson, creating a more meaningful voice for athletes in the high performance system and being a champion of mental health in the sector. He is a Fellow of the Mental Health Collective and DOCIAsport is shortlisted for a national award for the Mental Health Consultancy of the Year 2020.
Switched On members go FREE! Just apply your code during the registration process. 
Click HERE to register today!
---
Speakers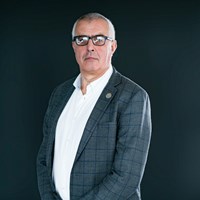 Ian Braid