Event Details
01 April 2021
to
30 April 2021
Be active every day in April, National Stress Awareness Month.
Virtual - keep to the government guidelines on COVID-19.
It's time to step up for sportspeople.
For many sportspeople, coping with life through and beyond their sport has never been tougher.
Challenge yourself to be active every day in April - or set your own challenge - and raise vital funds for Switch the Play Foundation.
Sign up today
Click the logo to sign up. Join anytime from the 1st April.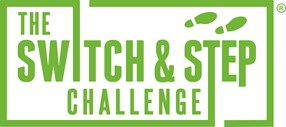 Sportspeople are not invincible.
Postponed events, abandoned seasons, cuts to sports funding. These are just some of the issues causing huge career uncertainty and mental health challenges for thousands of professional and semi-professional sportspeople throughout the UK.
Sadly, one in five sportswomen believe they may have to give up their sport because of the impact of COVID-19. More than 60% of the UK's top female athletes make less than £10,000 per year (SportsProMedia / BBC - August 2020). Meanwhile, 88% of male footballers who have been let go from clubs in England's top four leagues said they had experienced depression or anxiety since being released (ITV - February 2021).
When you #SwitchAndStep in April, you will be raising vital funds to help Switch the Play Foundation provide wellbeing support for sportspeople leaving a life in sport, helping them transition successfully into the next chapter of their lives.
---