Biography
Rob co-founded Switch The Play, having seen both the positive and negative sides of transition in sport and deciding that there was a need to support the industry in helping to ensure that transition, whenever it occurs, can be stepping stone to achieving other great things in life. Rob's experience across a range of roles in sport includes Olympic, Paralympic and Commonwealth Games, work with National Governing Bodies of sport, professional sport, national and local government, and further and higher education. For six years Rob worked on the London 2012 Olympic Games and Paralympic Games, for which he was awarded an MBE in 2013. Rob became CEO of Switch the Play in February 2021.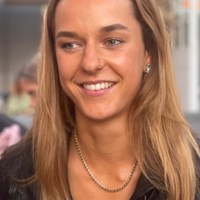 Ally Housley
Role
Athlete Engagement Manager
Biography
Ally is a Netball player who has represented England at Netball Europe's as well as on tour in Australia and New Zealand.  After playing for a premier league team in Sydney last season,  she is back in the UK to start playing in the Netball Superleague with Celtic Dragons.  A big part of Ally's love for sport comes from her appreciation of the positive impact it can have on people's lives and individuals mental health.  She understands the difficulties that arise when playing sport is no longer the priority of an athlete's life.  After studying Psychology and Cognitive Neuroscience at university,  she now wants to help ensure athletes recognise the continued positive impact sport can play in their life, even once their career in playing is over.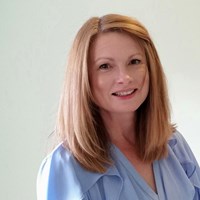 Claire Heath
Role
Head Of Partnerships
Biography
Claire has worked in the charity sector for almost 20 years and has experience in a range of leadership, fundraising and project management roles with a particular focus on corporate partnerships.  As a keen athlete in her youth and a lifelong sports fan, Claire is thrilled to join Switch The Play and use her skills and experience to create exciting partnerships with real purpose, to support the needs of athletes across the UK.
Biography
Leon is a former professional rugby player who represented Leicester Tigers, Gloucester and England. In 2008, Leon was faced with making the transition into the 'real world' when injury ended his career. Building on his experience, Leon published his first book 'From Boot Room to Boardroom' alongside graduating with a first class (Hons) degree in Business Leadership and Management and successfully transitioned into the world of business. Leon led the charity as CEO of Switch the Play for 4 years and is focused on supporting sportspeople with their personal development. Leon is also a Judiciary Officer for the RFU, European and World Rugby and a proud ambassador and business mentor for the Princes Trust and a Patron for Action Deafness.
Masterclasses I deliver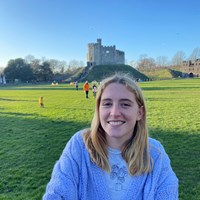 Mairead McErlean
Role
Foundation Intern
Biography
Mairead is studying Bsc Sport Science at the university of Bath and during her studies has taken a particular interest towards athlete wellbeing in sport. Outside of her studies, Mairead enjoys playing rugby for Bath Rugby Ladies. After being exposed to high performance environments, Mairead can understand some of the challenges athletes face. She has grown a passion for enabling positive experiences in high performance sport and ensuring athletes at all levels receive the right level of support.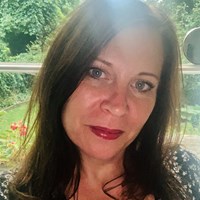 Mary Matthews
Role
Trusts and Grants Fundraising Consultant
Biography
Mary is a grant specialist that has worked with organisations from across the sporting landscape and from a wide range of other sectors. She is really excited to be joining Switch the Play Foundation and working to secure funding that will ensure all sportspeople get the personal and professional support they deserve at the points they need it.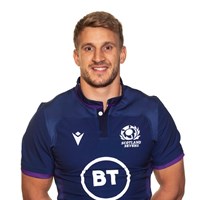 Tom Brown
Role
Athlete Engagement Manager
Biography
Tom Brown brings over 15 years of experience playing professional rugby. Capped at International level and with over 100 appearances for Edinburgh Rugby and most recently, Scotland 7s. Tom holds a Private Pilots Licence (PPL) and is currently training for his Commercial Pilots Licence (CPL) at ACS Flight Training in Perth, Scotland. He holds a BSc in Human Biology from Queen Margaret University, Edinburgh. 
Explore our services
Find out more about how we help sportspeople across the UK.
Our Services