Biography
Rob co-founded Switch The Play, having seen both the positive and negative sides of transition in sport and deciding that there was a need to support the industry in helping to ensure that transition, whenever it occurs, can be stepping stone to achieving other great things in life. Rob's experience across a range of roles in sport includes Olympic, Paralympic and Commonwealth Games, work with National Governing Bodies of sport, professional sport, national and local government, and further and higher education. For six years Rob worked on the London 2012 Olympic Games and Paralympic Games, for which he was awarded an MBE in 2013. Rob became CEO of Switch the Play in February 2021.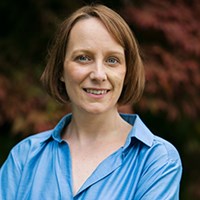 Catherine Rees
Role
PR Consultant
Biography
Catherine has over 20 years' experience advising major brands and organisations on PR and communications. She is the former Head of Communications at Umbro where she was instrumental in driving high-profile campaigns around the England Football Team, Manchester City FC and some of the world's best footballers. During her time at Umbro the brand won 'Best Use of PR' and was recognised as 'Sports Brand of the Year' at the prestigious Sports Industry Awards.
As an independent PR consultant specialising in sport and lifestyle, Catherine has worked with five-a-side provider Powerleague, the GreaterSport charity, Umbro, sports ticketing company SecuTix and Switch the Play.
She is a Non-Exec Director of the FA National Futsal Series and is a member of Women in Football.
Catherine is an experience junkie, trying to cram as much into life as possible. This includes once running off to join the circus (before you ask, I can't juggle!), playing on the hallowed turf of Wembley and driving across Canada with a four year old in tow.
Biography
Jazz is a former GB and Welsh swimmer and in 2014 she became European and Commonwealth Champion. In doing so, she became the first Welsh Swimmer in 40 years to win a Gold medal at the Commonwealth Games. Whilst competing at her first Olympic Games in 2016, Jazz became a double Silver Medallist in the 400m and 800m freestyle. Since retiring from competitive swimming in 2019, Jazz has worked with sports teams and has spent time mentoring athletes. She has a real passion for supporting people through their sporting journey and beyond.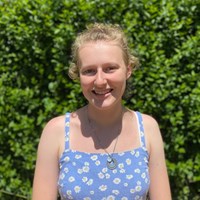 Katie Scott
Role
Foundation Intern
Biography
Katie is a keen badminton player, currently ranked in the top 20 for women's singles in England. Playing sport at a high level has given her an understanding of the high pressure sporting environment and how difficult the transition to life outside of sport can be. She is studying BSc Psychology at the University of Bath and has a passion for applying her psychology knowledge to the world of sport. Her heart for helping people to reach their full potential motivates Katie to ensure all sportspeople get the support they need through the transition process.
Biography
Leon is a former professional rugby player who represented Leicester Tigers, Gloucester and England. In 2008, Leon was faced with making the transition into the 'real world' when injury ended his career. Building on his experience, Leon published his first book 'From Boot Room to Boardroom' alongside graduating with a first class (Hons) degree in Business Leadership and Management and successfully transitioned into the world of business. Leon led the charity as CEO of Switch the Play for 4 years and is focused on supporting sportspeople with their personal development. Leon is also a Judiciary Officer for the RFU, European and World Rugby and a proud ambassador and business mentor for the Princes Trust and a Patron for Action Deafness.
Masterclasses I deliver
Biography
Luke is passionate about ensuring support for those transitioning to a life outside of sport is of the highest possible quality. Having played tennis growing up, Luke now plays handball for Nottingham and has has been part of the GB squad between 2019 and 2021. Having worked in the education sector raising aspirations in communities and with a background in coaching, Luke recognises that the most important time for athletes preparing for any transition is now. He is continuing on his journey to become an accredited Talented Athlete Lifestyle Support Advisor and is the first point of call for any enquires.
Explore our services
Find out more about how we help sportspeople across the UK.
Our Services