Athletes
Mental Health
Athlete Transition
Top mental health tips for athletes in 2021
Posted on: 14 December 2020 by Catherine Rees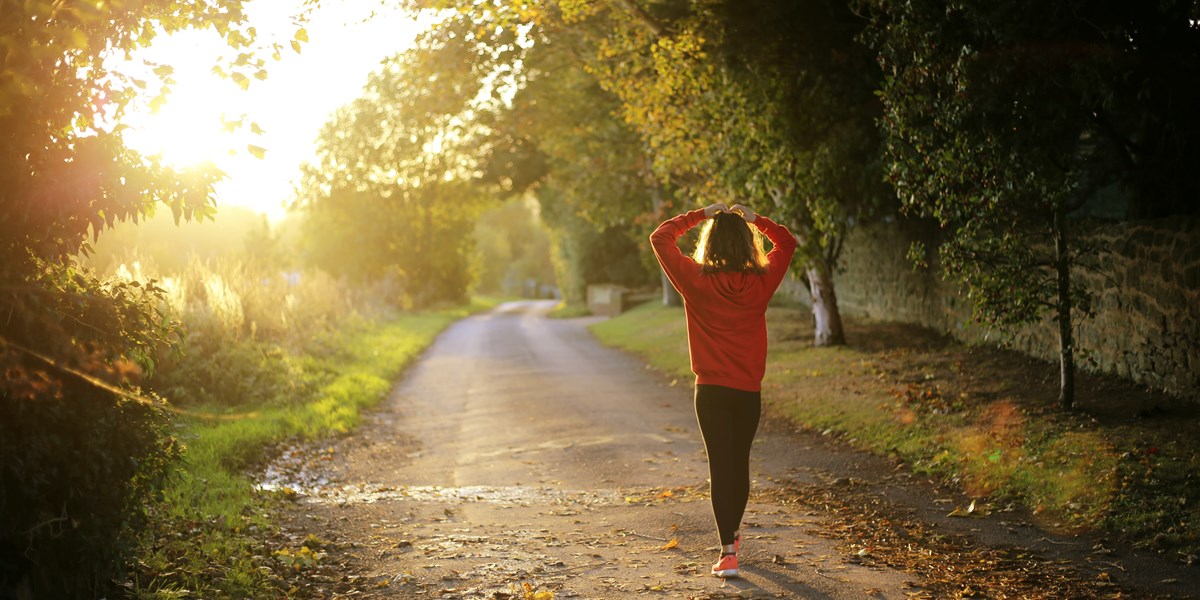 COVID-19 has been tough on sports.
Postponed events, abandoned seasons and funding cuts have thrown the careers of many athletes into doubt. All this upheaval is affecting the mental health of some athletes, with a third reporting mental health as their biggest challenge in 2020.
As we move into 2021, we're hopeful that the vaccine will see a return to normality. But it won't happen overnight, and there may be further changes to the forthcoming sporting calendar. To help athletes manage this uncertainty, we asked our team of mental health and athlete wellbeing experts for their top tips for athletes managing their mental health in 2021.
Emily Lake, Mental Health and Wellbeing Consultant:
We are all in the same storm, but we are all in different boats.
We are all in the same storm, but we are all in different boats. As we continue into 2021, the storm that is COVID-19 will continue to impact us in different ways. Different sports will make changes at different times, and if yours feels like it is lagging behind, try not to compare but focus on you, your club/team/NGB and what it is you can be doing, rather than what you can't and others might be.
What were you grateful for in 2020? Coronavirus stopped us in our tracks. For those of you trying to juggle sport/work/family commitments and other things, when this all came to a standstill (however long that was for you), what was it you were grateful for in that time? That pause button for some of us allowed a time for reflection and a space to re-evaluate what is important in life. Think about this, what you are grateful for in your life, and try to take that forward with you into 2021.
It turns out pandemics can feel a bit like an emotional rollercoaster. Things are still going to be different throughout 2021 with lots of ups and downs along the way. Find a way that works for you to get in touch with what you are feeling and acknowledge this. Whether that is through journaling (writing or drawing) or calling up a trusted friend, teammate, coach or family member to chat this through with, find a way that works for you.
Neil Clark, Adult & Youth Mental Health First Aider| PhD Doctoral Researcher:
Have activities outside of your sport that you fully control.
Have activities outside of your sport that you fully control. For example, studying for academic qualifications, volunteering within the community or "building meaningful human connections" with people inside and outside of sport. In my PhD research, I call these "secure bases", which can be people, places, objects or goals. Research shows that being a secure base and having secure bases can promote good mental health and positive well-being.
Natalie Campbell, Senior Lecturer in Wellbeing, Inclusion & Sport
Ensure you talk about any new feelings of difference through with someone you trust.
Explore the "how would I feel, who would I turn to and what are my options" for every possible scenario - the very best to the very worst (and everything in between).  Sometimes our default preferences are to only plan for what we want to happen, as opposed to all of the (potentially scary) alternatives.
Recognise you may have changed
The COVID-19 situation prompted many people to have normal reactions to an abnormal event.  However, you may discover that what you found 'normal' before somehow feels strange, distant, uninteresting or more challenging (for example) than previously.  Be aware (and prepared) for the possibility that this world event may have changed you - physically, mentally, emotionally and spiritually.  It may be that you need to explore the new barometers of 'normality' for yourself.  Ensure you talk about any new feelings of difference through with someone you trust.
If ANYTHING is certain from the challenges that have been brought by 2020, find peace in knowing that none of this - absolutely none of it - is your fault. You could not have done anything differently. You are and have been, all that you can be.
Talk to a TEAMmate
Emily, Neil and Natalie are members of our Mental Health Support service, TEAMmate.  It is a free and confidential phone line only for athletes. Book today to talk to a TEAMmate. 
Support us
We can only offer this service for free thanks to kind donations from our friends and partners. To keep this running throughout 2021, we need to raise £5,000 this December. If you can help, please donate today.