Career
Athlete
Life After Sport
Retirement
Changing Lanes: From the Pool to the Workplace
Posted on: 10 March 2022 by Jazz Carlin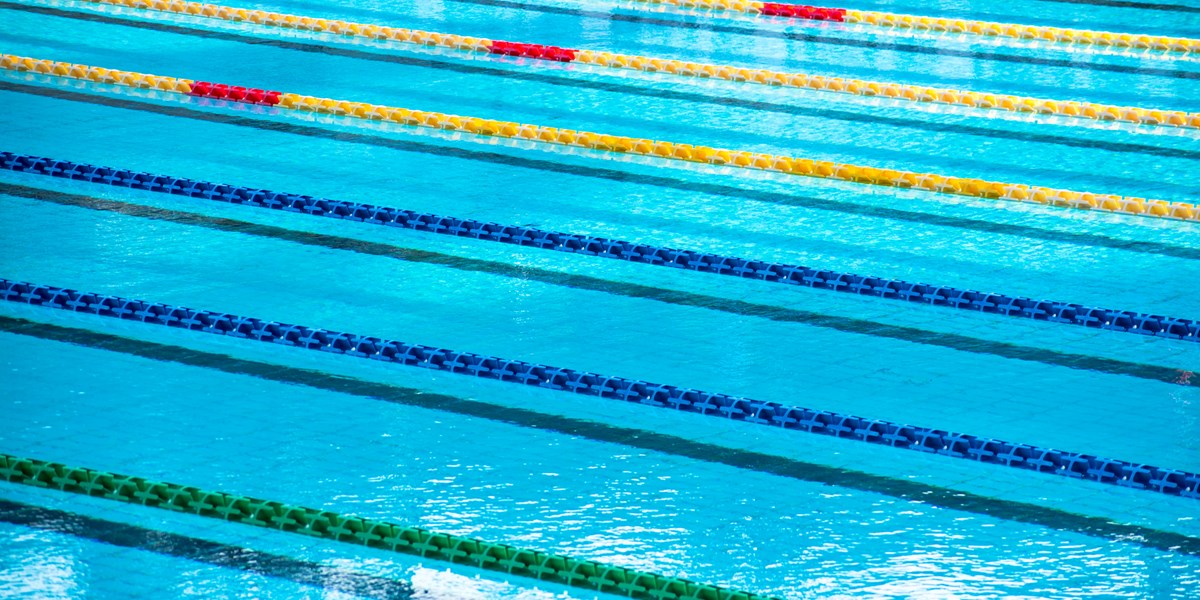 I tell the world that I am retiring from competitive swimming - I feel overcome with emotion. Up until that point, I hadn't felt any emotion, I almost felt numb. It felt like the right decision for me. A sport that I had loved for so long started to feel like a chore and things that used to excite me were now tough to get motivated for. 
I had no idea when I first joined a learn to swim programme at the age of 5 years old, that it would take up such a huge part of my life and take me on the biggest journey. I have learnt so much about myself during my 23 years in the sport, but at the age of 28 it felt like the right time. 
For years I have almost felt embarrassed to tell people about what I did for a living. When people have asked 'So what is it you do for work?' No one quite understands when you tell them that you swim. You are always met with a reaction that says 'You swim?!' 
Swimming for me was much more than just going up and down a pool and smelling of chlorine. It has helped me to get through some really tough and challenging times and it has always felt like a safe place where I can have my own thoughts and go into my own world. 
A typical week consisting of 25 hours a week in the pool, 6 hours a week in the gym and nutrition, psychology and physiotherapy sessions on top leaves a big void in your life.
When I stepped away from swimming, I had no plans in place on what I wanted to do or what was next for me, but I knew I was ready for a new chapter. 
People laugh when I tell them I retired from sport at 28. It almost seems too young to say retirement, but in sport it's a term we use to say we are stepping away from the competitive side. 
In truth, I have dedicated my life to sport, given myself every opportunity to be at the best training base, turning down social occasions and friends' weddings in order to pursue my dreams. My decision making was always made with my Training / Competition schedule in the back of my mind. 
For years, it was all I had known. The routine and focus to drive me to achieve my dreams to compete at the Olympics and win a medal. 
Once I had achieved 2 Silver medals at the Rio Olympics and stepped down from competitive swimming, my life felt quite empty. I had been solely focused on being at my very best for that one week that I hadn't been able to see past that.
It was now time to rediscover myself, to try different experiences and to find enjoyment out of the pool. 
The first few weeks felt like an extended break from swimming. For years I had been used to having 2-3 weeks holiday each year and then back into training for the next cycle.
As the time went on, I started to feel a bit lost. I made the most of not having to get up at 6AM in the mornings and some days I would sleep till 11AM because I could. 
I had gone from such a regimented routine and a dedicated athlete to struggling to get up in the morning. 
What was my purpose?
What did I enjoy doing? 
What are my passions?
I didn't really know the answers.
I was very lucky to have a variety of work commitments come my way, which for a lot of other athletes can be a struggle. 
I had the opportunity to work with Swim Wales Development squads and mentor various athletes, to visit schools and talk about my journey through sport and ambassador related appearances. 
A new challenge was to develop / launch an online platform, 'SwimWithJazz', through which I could share my experiences and knowledge that I had developed as a full-time athlete, in order to support other athletes on their journey.
And then the unthinkable happened. The world went into a global pandemic and all work commitments / opportunities were taken away in a flash. 
I tried my best to support athletes all across the world, holding talks with various swimming clubs and schools. This was to become the new normal, working from home using online tools that were available.
I think the more I develop as a person and away from my sport, I understand the importance of building a great network and to build my identity away from Jazz - The Swimmer. I wish I'd had some guidance to prepare for life outside of sport and had opportunities to experience different career paths. 
Fast forward and I still feel like I'm finding my way in the working world. I have been doing some work with Switch the Play Foundation and supporting athletes during and beyond their sporting career by using my own experiences in a positive way. 
Someone said to me last month how important it is for athletes to find their 'Olympics' or path in their career that will give them the drive and determination to succeed away from sport and it really resonated with me. 
I want to find a career that ultimately allows me to be successful away from sport and give me great job satisfaction. 
It's hard to match the same highs that sport can give but there are so many transferable skills that can be used in the workplace, it's just finding the ones that give you the most drive and passion.