Mental Health
Sport Life Balance
Emma Wiggs MBE Champions Positive Sport Life Balance
Posted on: 18 October 2018 by Emily Lake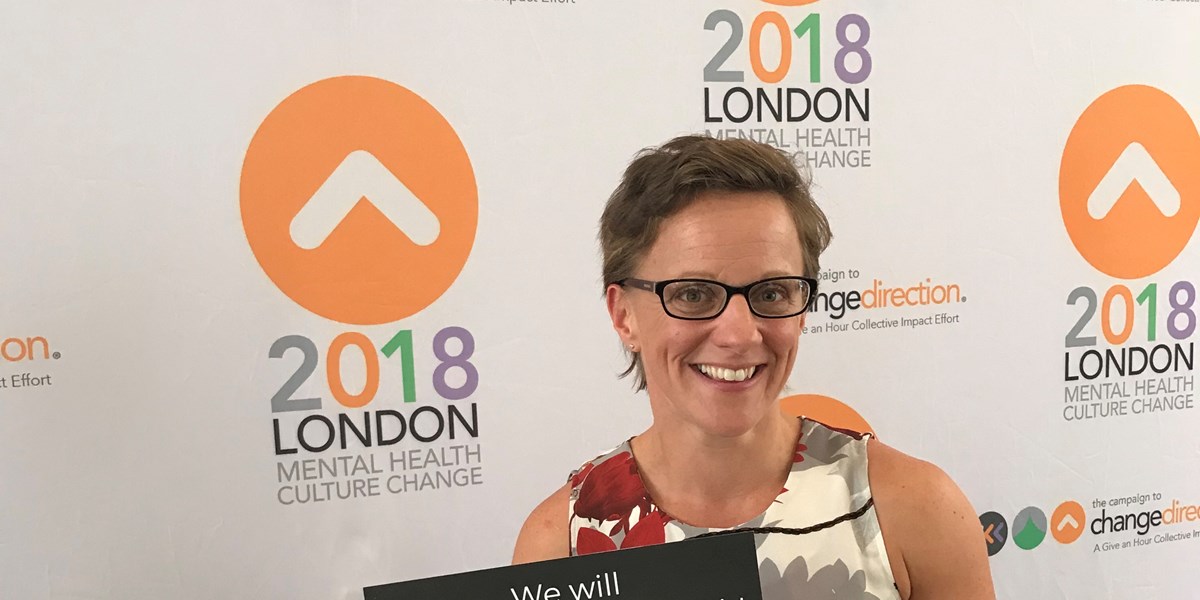 Cultivating a lifestyle that balances life both inside and outside of sport is the key to promoting better mental health and reducing stress among elite athletes. This is the message Paralympic Gold medallist and seven times Paracanoe Champion, Emma Wiggs, delivered when she represented Switch the Play (StP) on a discussion panel at the Mental Health Culture Change, Global Summit in London (Friday 12th October).
Emma used her own personal experience of overcoming adversity to illustrate the importance of taking responsibility for developing a day-to-day mindset that transforms adversity into success. It is the application of such a mindset that has seen Emma fight her way to the top of two Paralympic sports after contracting a mystery virus that impaired the mobility in her legs.
"As athletes we are good at taking care of our physical health," explains Emma. "If we get ill or injured, we adapt our training schedules and nutrition accordingly. This level of attention should apply to our mental health if we want to prevent the onset of negative issues, but it can only succeed if the culture allows us to. That is why I am excited to be part of such a high-profile event that is driving the discussion of mental health across the globe."
Emma credits her own positive mindset to a healthy balance between life and sport, something that is actively encouraged by British Canoeing Technical Coach, Matt Lawrence and supported by her Performance Lifestyle team.
"It would be easy to just focus everything on my sport, but I've learnt the importance of a life/sport balance," explains Emma. "If I think about and prepare for my life after sport, I actually feel more relaxed and even more focussed on my sport. So, rather than being worried, it takes my attention away from the stress of sport and helps me focus on the important things!"
Joining Emma at the global summit, was StP's CEO, and former professional Rugby player, Leon Lloyd who joined a discussion panel about how influencers change culture. Together the pair brought insight into how planning for life outside sport contributes to the holistic wellbeing of elite athletes.
"Organisations like StP are doing an excellent job of driving change in the sporting culture by working collaboratively with other stakeholders. Together they are raising awareness of the importance of this issue and developing a framework of support that encourages athletes and clubs to look at the bigger picture," adds Emma. "Ultimately athletes must take responsibility for their lives away from sport, but coaches and National Governing Bodies of sport play a vital role in creating an environment that encourages this.
"Parents of young athletes also need guidance on how to protect their children from the stress of elite sport by maintaining a healthy balance. The earlier an athlete can plan, the better. We spend so much time planning for training and competing, but we need a plan for life after sport because no athlete really knows when their sporting journey may end."
Joining Emma Wiggs on her discussion panel were:
Bronwen Evans, Chief Executive Officer, True Patriot Love
Stuart Taylor, President and Chief Executive Officer, Allied Forces Foundation
Ken Falke, Chief Executive Officer, Boulder Crest Foundation, EOD Warrior Foundation
Joining Leon Lloyd on his discussion panel were:
Talinda Bennington, Founding Partner, 320 Changes Direction and Executive Advisor, the Campaign to Change Direction
Bruce Cohen, Film, Television and Producer
If you would like to find out more about Switch the Play email emily@switchtheplay.com.