Athlete Transition
Boardroom
Corporate Governance
Leadership
Life After Sport
Evening the score in the boardroom
Posted on: 03 October 2019 by Emily Lake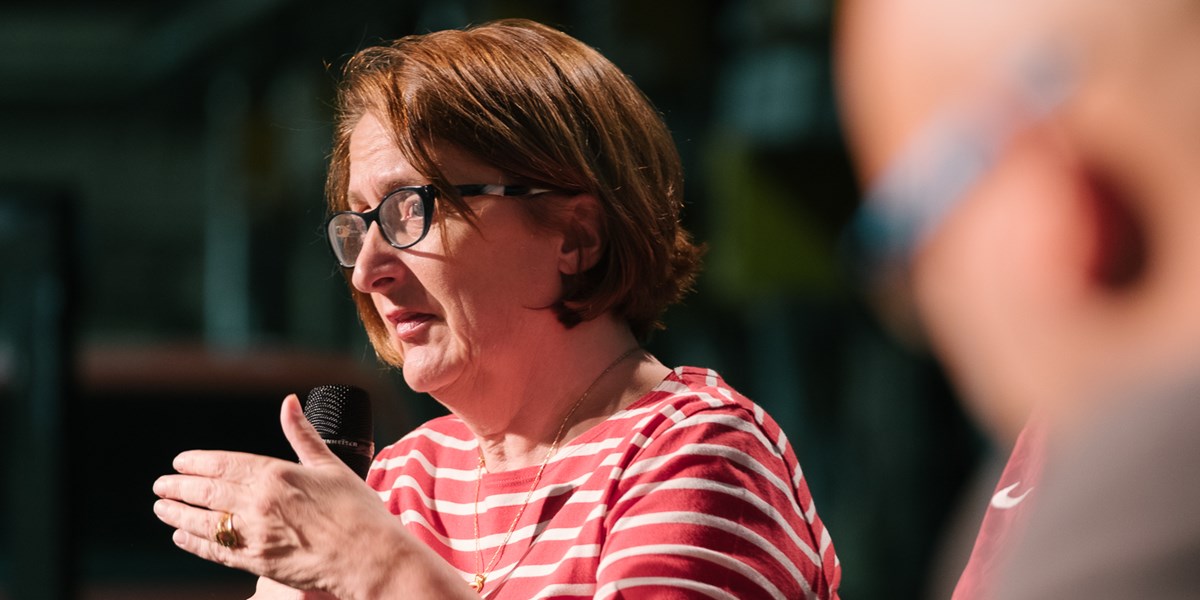 Jane Purdon, CEO of Women in Football, talks about why more women are needed in the football boardroom.
Let's start with some stats. Women in Football's 2017 survey showed that only 35 out of 523 directors in the EFL were women. That's less than seven per cent. We also know that during the 2018 to 2019 season, only 11 women sat on the boards of the 20 Premier League Clubs. Shocked? Probably not…
Women continue to be under-represented in both football and boardrooms across the country, so it's not surprising to hear these figures. But that doesn't mean it has to stay that way.
Creating balanced boardrooms is pivotal to developing a successful leadership team that's representative of its fans and society on the whole. A modern board should consist of people belonging to different genders, and diverse with regard to other measures such as ethnicity, geographical socio-economic background, disability and sexuality in order to reflect real life. We also know that organisations with diverse backgrounds perform better. Diversity and inclusion have a hugely positive impact on key decisions so increasing this can only be more beneficial.
As the visibility of women's football and women working in football becomes more normalised, women require a bigger say over the decisions being made at board level. Often women new to business have concerns over their relevance in the boardroom and question what they can bring to the table, so it's important to build their confidence and demonstrate how they can use their transferable skills here. If this is you, trust me, you have so much to offer, so never doubt it.
Being a board director is a fantastic way for a player to utilise her professional and leadership skills, which many can take from the pitch to the boardroom. Networking and experience, plus knowledge of the game, count for so much, too. Let's not dismiss decision-making, tenacity, club and coaching experience either… all of these skills are incredibly transferable and therefore desirable.
Boards need people who have experience of elite sports, grassroots sports, women's sports, event management, community programmes – the list goes on. All these skills are within players from the grassroots game upwards.
The fact that over 700 women have held board-level positions in football over the last 30 years demonstrates that it can be done. And now that there are organisations like ours supporting women in football at all levels there's much more help available to make the changes we need to properly succeed.
Women like Dr Denise Barrett-Baxendale at Everton, Michelle Walder at Brighton and Hove Albion, Susan Whelan at Leicester City and Donna-Maria Cullen at Tottenham Hotspur are superb examples of top-flight clubs being led and represented at the highest levels by women.
What Women in Football would like to see happen is this becoming the norm and football boards becoming balanced in terms of their diversity. We encourage organisations to support women in their career paths and assist them in transitioning to become 'board-ready'.
Of the 11 women on EPL boards in 2018-19, seven of them were the sole woman on the board. Only Tottenham Hotspur and West Ham had more than one female board member. This is the kind of statistic Women in Football would like to see change.
The main thing to remember is that there has never been a better time to seek a board-level opportunity. All sports organisations in receipt of public funding are targeted with having at least 30 per cent of each gender on their board and must have a realistic plan about how they will achieve gender parity on their boards.
You've got nothing to lose – good luck.
If you're considering leadership role, click here for more information about Switch the Play's Leadership and Corporate Governance Masterclass or email emily@switchtheplay.com.