Performance Parenting
Parenting Olympians by Ann and Jerry Tweddle
Posted on: 04 October 2018 by Emily Lake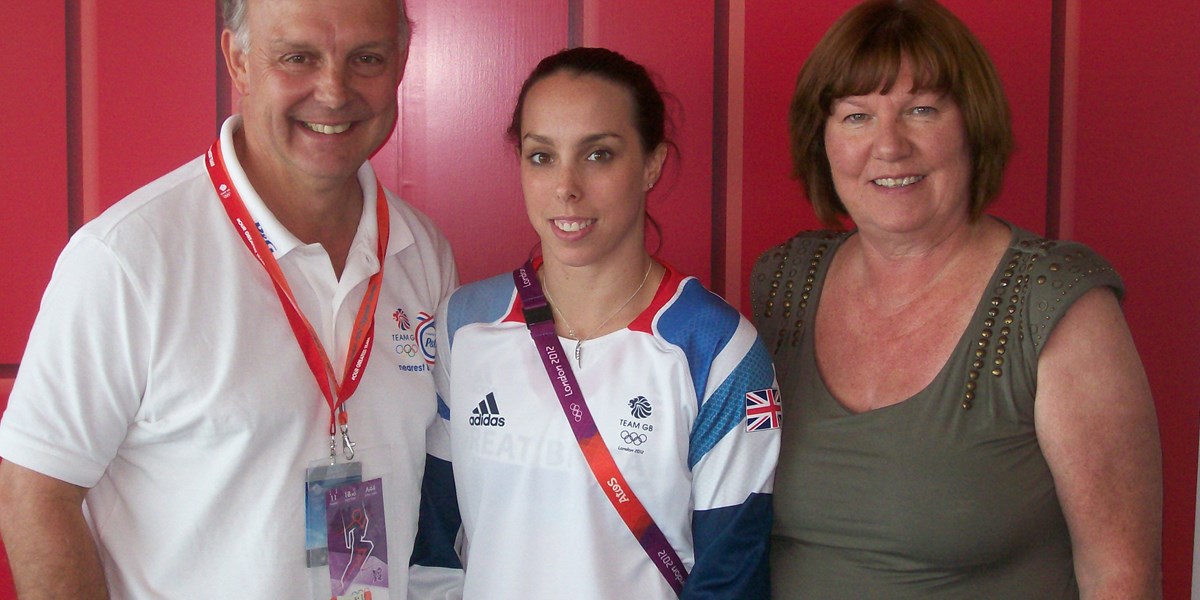 The Buenos Aires 2018 Youth Olympics is less than one month away and for the 42 young athletes selected to represent Team GB, it is a dream come true. From now until the start of the games the youngsters will ride on a wave of elation as the nation gets behind them and they experience the honour of being a young Olympian; something bestowed on only the very best athletes this country produces.
For thousands of other young sports people, who worked just as hard and made just as many sacrifices but didn't get selected, it can be a time of great disappointment and a crossroads in their sporting careers.
Ann and Jerry Tweddle, the parents of Great Britain's most successful female gymnast, Beth, know first-hand the importance of supporting young athletes during the highs and lows of elite sport, and how Masterclasses like Switch the Play's High Performance Parenting, can equip parents with the wisdom to handle the journey.
"Two of the hardest parts of parenting an elite athlete are supporting them when they suffer serious injury or disappointment," says Jerry. "There will be hundreds of young athletes who have missed selection for the Youth Olympics for many reasons and that can be heart-breaking for them. We can remember when Beth was 13 she suffered a devastating ankle injury at the British Gymnastics Championships which could have ended her career. As her family, our role was to provide the comfort blanket during this time.
Sometimes it can be hard for parents to know how to support a child's development in their sport. We believe once you have taken the time to choose the right coach, you leave them to coach and you can concentrate on providing a support network for your child."
Since retiring from gymnastics six years' ago, Beth has transitioned out of the competitive element of the sport and made a success in the corporate world. Today she runs a successful company, called Beth Tweddle Gymnastics and sits on the board of Switch the Play, a social enterprise committed to providing support and education to elite and professional athletes throughout their careers.
Part of Switch the Play's support strategy is its Masterclass programme; a comprehensive suite of educational modules designed to equip athletes, and other key stakeholders, with the skills and knowledge to create a fulfilling life outside of sport. One of these modules looks at the role of parenting in the life of an elite athlete.
Beth explains, "As a child progressing through elite sport, I could not have done this without the support and guidance of my parents. Although they loved sport themselves, they had no experience of the elite circuit and at the time there was little support for parents. Informing parents as early in a child's sporting career as possible will help the whole family, and create a solid support network, which is essential."
This support network helped Beth as she progressed through the Gymnastics rankings. After being selected for an elite squad at nine, Beth was training 20-25 hours a week, arriving home at 8:30-9:00 pm to start homework. At the age of 12, she moved from her local club, Crewe and Nantwich Gymnastics club to the City of Liverpool, where she was coached by one of the best coaches in the country, Amanda Reddin. This move increased her daily commute to a two-hour round trip that involved taxis, lifts from other parents or her Dad waiting at work until 8:30 pm.
"At one stage our taxi bill was more than our mortgage and we were receiving no financial support because it wasn't available early in Beth's career," explains Jerry. "It is easy to see how so many budding athletes have to quit sport because of finances. There is a lot more support and funding these days, but it can still be a huge obstacle to overcome.
"Despite the huge commitment, we never questioned whether Beth should pursue her dream because she was so driven, and her dedication was paying off. We firmly believe parents shouldn't push a child's progress, the child should drive it, with the family providing the emotional support network and the communication hub between the coach and the school.
"We always made sure that Beth kept up her studies and our communication with the school was fundamental in this. This is something we would encourage parents to be proactive with. Schools are very supportive of successful young sports people, but it should be the parents that keep the communication going between coach, school and athlete, to ensure the child's studies remain on track."
The couple is adamant that Beth's life outside Gymnastics was also fundamental to her success within the sport, providing a welcome outlet away from the pressure of training.
"Children absolutely need something other than sport to take their mind off the pressure of training and competing," explains Ann. "It gives them something else to look forward to. If they have had a bad training session and all they have to look forward to is another training session, that may go badly, it can have a negative impact.
"With Beth, studying was her other passion, but it may be something else for another child. Whatever it is, we believe parents or carers need to ensure their children have an enjoyable activity outside of sport. There was only one year that Beth didn't study, and that was after her A Levels to concentrate on preparing for the 2004 Athens Olympics; it turned out to be her hardest year for training. Looking back, we know that removing the education from Beth's life was not the correct decision for her."
With years of experience parenting both of their children through elite sport; their son James was an England Under 21 Hockey player – it is no surprise that Jerry and Ann understand the benefits of talking to other parents about how to handle the situation.
"With the right guidance and support, parents can learn how to enjoy the journey with their children," says Ann. "Switch the Play's Masterclass provides parents with some excellent ideas on how to balance sport with other areas of a child's life to make sure they also enjoy competing in sport. If children don't enjoy it, they won't be able to do their best.
"We absolutely loved every minute of Beth's career and had a lot of fun. In fact, I think we missed Gymnastics more than Beth when she stopped competing!"
As part of Parents in Sport Week (1-7 October), Switch the Play are running a special promotional offer on their High Performance Parenting Masterclass, run by Eira Parry. To find out more about this promotion and for information on a how to book a place on this masterclass please contact Emily here.