Partnerships
Career
Life Outside Sport
New Career Pathways Partnership: Health and Fitness Industry
Posted on: 05 April 2022 by Lily Thomas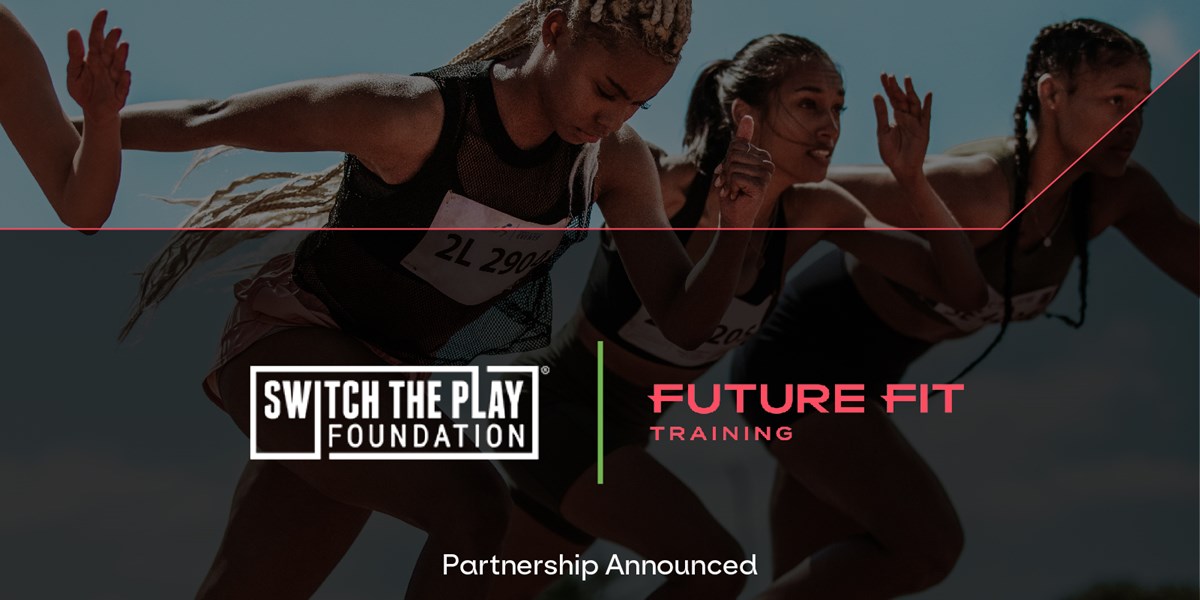 Future Fit partners with Switch the Play Foundation to enhance successful transitions of sportspeople into new careers within fitness, nutrition, and health.
Long-standing and well-respected training provider, Future Fit Training, celebrates partnering with the Switch the Play Foundation to deliver training, tools and support to aid sportspeople transitioning into a career within fitness, nutrition, and health.
Switch the Play Foundation is the only UK charity dedicated to supporting all sportspeople to successfully transition into life outside of sport. A need has been uncovered to provide these professionals with dedicated training in the fitness, nutrition, and health space, including Personal Training, Nutrition, Pilates, Strength and Conditioning and more.
Alongside this, Future Fit Training has long been at the forefront of improving the quality of fitness professionals and provides unwavering support across the UK to operators to drive recruitment and ensure the training delivered is second-to-none, and always mapped above the industry standard.
This new collaboration will see a new wave of talented fitness professionals ready to make their mark in the industry, while simultaneously providing training and support essential to the career transition of sportspeople.
With 90% of sportspeople needing to work in "normal" jobs after retirement, there is a huge need for a partnership of this nature. Future Fit Training intends to contribute to the incredible work of the Switch the Play Foundation by helping the reported 1 in 2 ex-players who feel their lives are not in their control on leaving sport, take the necessary steps to a successful transition into a sustainable career after professional retirement.
"We are delighted to launch this career pathways partnership with Future Fit Training as part of our Switched On membership for sportspeople." Said Rob Young MBE, Chief Executive of the Switch the Play Foundation.
"Future Fit Training are a market leader in their field and it is great that we can work alongside them to support sportspeople in exploring careers within sport, fitness, nutrition and health and wellbeing roles. The support and resources available, alongside discounted access to high quality training courses will provide an invaluable service to help sportspeople explore career pathways alongside and ultimately following their sporting careers." Rob Young Concludes.
"I am very excited about the launch of this partnership with Switch the Play, the organisation is one I have admired and does vital work supporting sportspeople at the end of their playing careers. Similarly, we have supported people changing careers for the last nearly 30 years, this has allowed us to have a clear understanding of the importance of support through the training journey that leads into employment opportunities." Added Tom Godwin, Group Operations Director of Future Fit.
"I am really excited by the opportunity to support those transitioning from a life in sport to the world of health, fitness and nutrition. This industry is such an exciting place to be and one where I feel the skill sets that have been acquired by a life in sport will very readily transfer to. I think there are huge opportunities for Switch the Play members within our sector, and we are really happy that we will be supporting that journey.
As a team we look forward to seeing Switch the Play members on our courses and developing into a successful career." Tom Godwin concludes.
To find out more about this exciting new venture please visit www.futurefit.co.uk or www.switchtheplay.com.