Financial Wellbeing
Rugby
RFL Teams invest in financial training for players
Posted on: 10 May 2019 by Emily Lake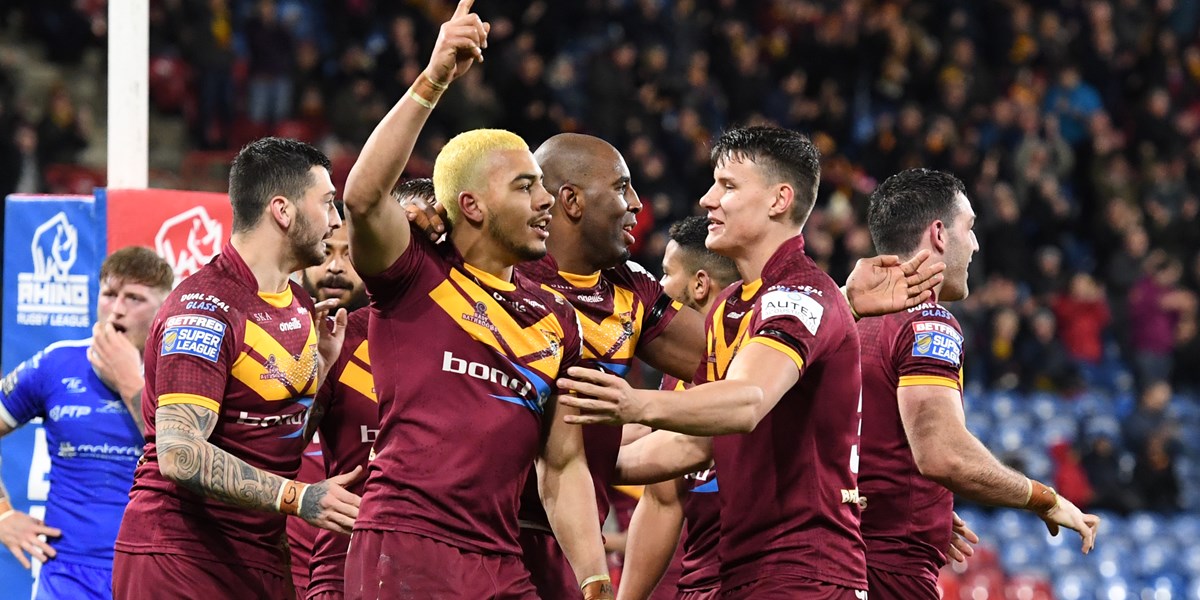 Rugby league professionals are learning about financial planning, with a focus on preparing for their life after sport, thanks to a new Financial Wellbeing Educational Masterclass.
Delivered jointly by social enterprise Switch the Play and St. James's Place Wealth Management, the roll-out of the masterclass follows a successful pilot at Hull Kingston Rovers which was attended by twenty-two players from Academy through to senior professionals. The response was overwhelmingly positive with 100 percent saying other rugby players would benefit from the training. Sessions have now been delivered to more clubs including, Wakefield, St Helens, London Broncos, Huddersfield Giants and Salford Reds with more planned.
"Financial wellbeing plays such an integral part of an athlete's holistic care. Planning both for the future and present day provides peace of mind and satisfaction within a sport as unpredictable as Professional Rugby League. The Financial Wellbeing Masterclass provided the players with relevant extensive bespoke information on key areas such as budgeting, saving and investment planning alongside providing them with a range of helpful and practical advice," said Steve Hardisty, Huddersfield Giants RFL Player Welfare Manager.
Content for the Masterclass was curated by experts at St. James's Place with support from Switch the Play, which helps sports professionals to prepare for life after sport. The class is tailored specifically to the needs of rugby league players and includes an illustration of projected financial earnings with advice on how to manage money and plan for the future.
Ewan Dowes, a former professional rugby league player who transitioned out of sport to become an Appointed Representative of St. James's Place, is leading the rollout; he is also a Switch the Play Associate, working alongside other Switch the Play representatives to deliver the Masterclasses.
"Financial education is fundamental in future proofing the overall wellbeing of rugby players during their careers and beyond," explains Ewan. "Retirement is inevitable and unpredictable, so the earlier rugby players plan for the future, the better. We are delighted that players find the content useful, and it's encouraging to see that they are putting the advice into practice."
St. James's Place's support of the Financial Wellbeing Masterclasses enables Switch the Play to subsidise the cost for Clubs, which it hopes will incentivise more sports organisations to educate their professional athletes in this important aspect of their long-term wellbeing outside of sport.
Leon Lloyd, CEO of Switch the Play says, "We firmly believe that educating professional athletes in matters outside of sport helps to reduce some stress and fear of the future, making them better players. It is encouraging that the rugby clubs we are working with are forward thinking in delivering their duty of care and we hope other sports will follow suit."
St. James's Place also trains elite and professional athletes through its Academy, providing a career route into financial planning and wealth management. For more information about their Academy career change programme, read here.
For more information about Switch The Play visit www.switchtheplay.com or email emily@switchtheplay.com.