Summer Sale: Free First Hour with all one-to-one training programmes
Posted on: 19 June 2019 by Emily Lake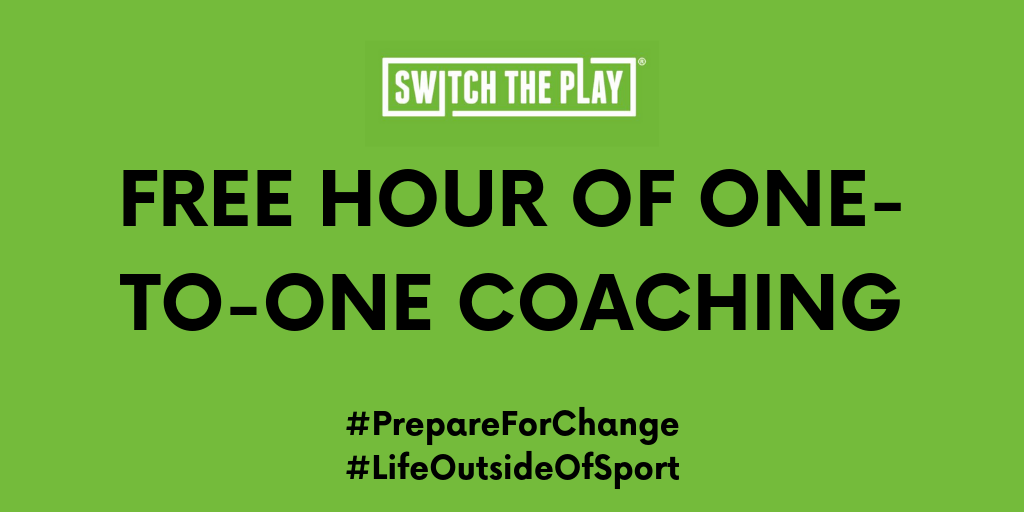 We're delighted that for a limited period we're offering the first hour of all our one-to-one coaching and mentoring programmes for free.
Throughout summer 2019, when many sports seasons have come to an end and with it the career of some sports professionals, we're offering 100 subsidised 6, 12 and 18 months coaching and mentoring programmes. The first hour will be completely free for both current and ex-pro athletes seeking support with their transition out of sport.
Switch the Play will match each athlete with a coach or mentor who has the right expertise to meet their needs. Either over the phone or on Skype, you will spend the first hour:
Discussing concerns and ambitions for life both inside and outside of sport,
Identify where you are now and where you want to get to
Explore your options, offering tips and advice
Design a bespoke package of support going forward.
"Transitioning out of a career in sport can be a really tough time for athletes," says Leon Lloyd, CEO of Switch the Play. "Their lives until that point have been so focused on sport that they haven't given any time to prepare for life after sport. But sporting careers do end, sometimes unexpectedly and suddenly. There have been far too many high profile stories of sportspeople who haven't prepared for retirement and found themselves struggling to cope. We want this to stop. It's never too early to start preparing for a fulfilled life outside of sport."
Switch the Play's team of coaches and mentors have worked with many athletes at varying stages of their career. To find out more about the one-to-one programmes, email emily.lake@switchtheplay.com.