Partnerships
News
Switch the Play Foundation announces new partnership with Includability
Posted on: 06 November 2023 by Switch the Play Foundation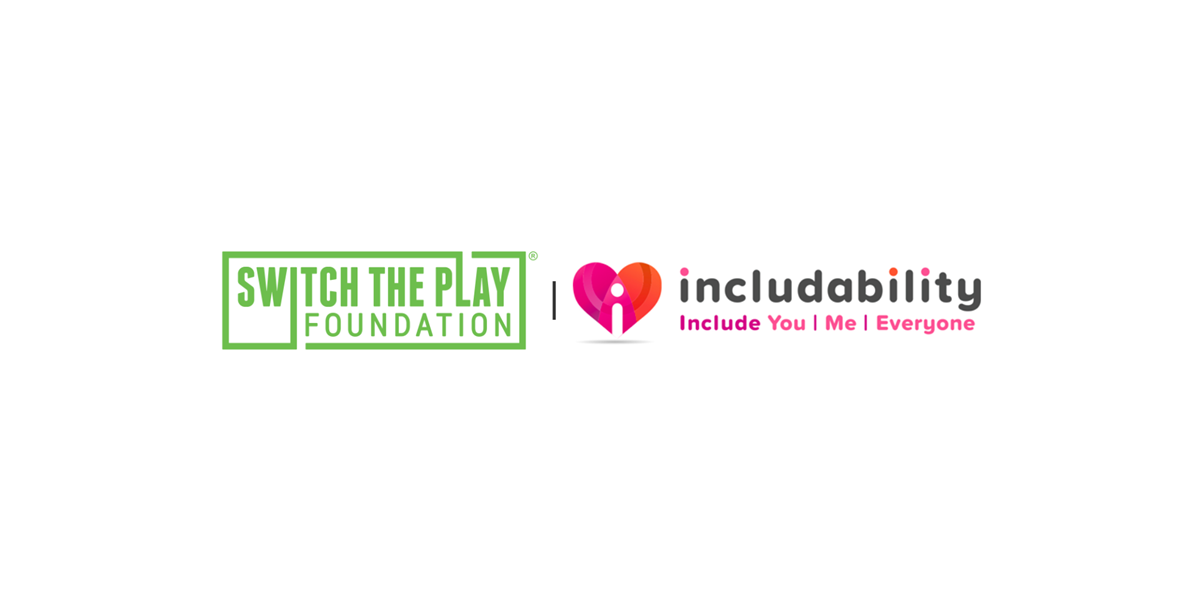 Switch the Play Foundation is delighted to announce that it has partnered with Includability, the home of inclusive businesses, as their new Giving Partner.
Includability is a platform for employers with a commitment to treating people fairly and creates a space for inspiration, positive action and collaboration as part of a community of inclusive member organisations who meet the Includability Committed Employer Status. It also has a dedicated support structure for sports organisations. The Includability Sports Standard employs expert verification partners with experience in both grassroots and elite sports settings, offering invaluable advice and guidance on developing and implementing effective strategies across Diversity & Inclusion, Sustainability and Impact, Talent Management, Mental Health, Wellbeing, and Leadership & Governance.
As part of our partnership, Includability will be donating 5% of their fee for every Sports Club or Sports Organisation that signs up to their community platform and undergoes their bespoke Verification Process under their new Includability Committed Sport Setting. They will also give 10% of their fee for any direct referrals from Switch the Play Foundation. Switch the Play Foundation and Includability will also collaborate on events, fundraising initiatives and additional sponsorship opportunities.
Switch the Play Foundation beneficiaries will also have access to exclusive content from Includability about all things employment related such as interview techniques and applying for jobs, via its online membership resource hub, Switched On.
On announcing the partnership, Includability Co-Founder Dave Holby-Wolinski said,
We are thrilled to join up with Switch the Play Foundation. This partnership is designed to get sportspersons at all levels talking about wellbeing and how to have more top talent included at the highest levels of sporting organisations. This partnership is more than just a collaboration; it's a pledge to ensure that every sportsperson has the tools, support, and encouragement they need to shine." 
Rob Young, CEO and Founder of Switch the Play Foundation said,
This partnership creates a massive benefit for the former and current sportspeople we work with. We are really excited to be partnering with Includability and cannot wait to get started!"
To find out more about becoming an Includability Committed Employer and supporting Switch the Play Foundation please visit https://www.weareincludability.co.uk/ or contact dave@includability.co.uk