Athlete
Support
Transition
NEW LOOK ATHLETE WELLBEING & CAREER SERVICE LAUNCHED BY SWITCH THE PLAY FOUNDATION
Posted on: 14 October 2021 by Switch the Play Foundation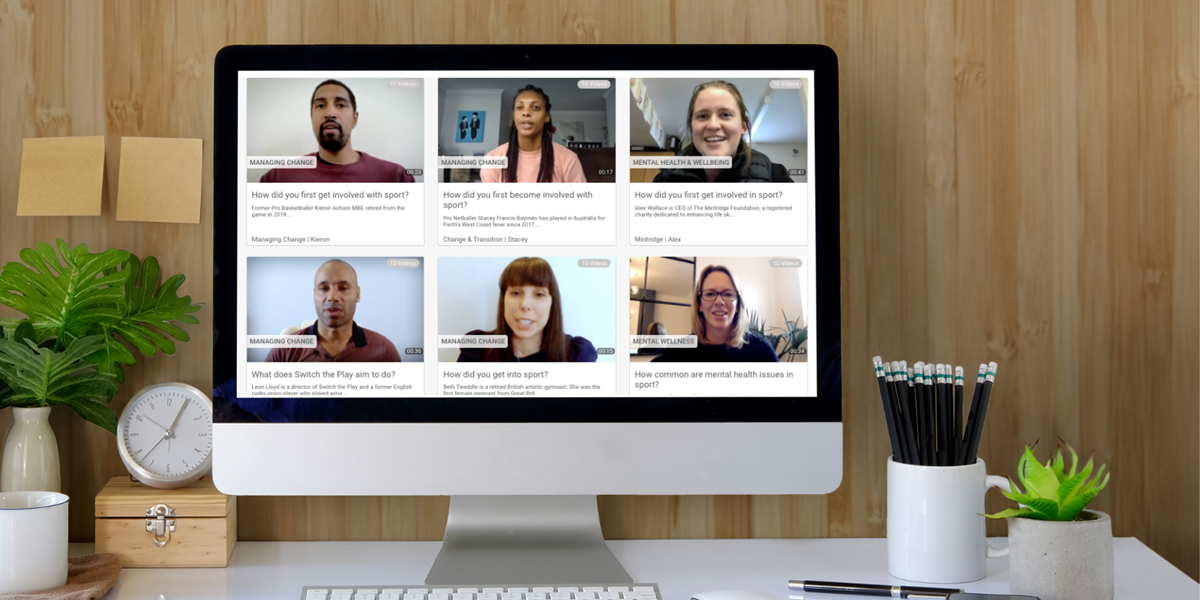 The Switch the Play Foundation, the UK's only charity dedicated to supporting all sportspeople to successfully transition into life outside of sport, has relaunched their Switched On athlete support service. 
Switched On is a free personal and professional development support package, designed to empower current and retired sportspeople to thrive both through and beyond sport. Its ambition is to help sportspeople develop the skills they need for when the time comes to step out of the sporting environment. The service focuses on four key areas:
One-to-one support with a mentor
Every sportsperson that joins Switched On is matched with a mentor who will guide them on developing their identity and their life outside of sport. Getting this right can help sportspeople become better athletes and ultimately give them the ability to successfully transition when their sporting careers end.
Career pathways
Access to career coaches who will guide athletes in aligning their interests and passions with their career choices outside of sport. The team of experts will help sportspeople grow their network and build the skills and confidence to manage change and succeed outside of sport when the time comes.
Wellbeing and mental health advice
Confidential phone line with trained specialists in athlete support plus access to online tools from Mental Health UK.
Switched On Inspires online learning
Sportspeople can learn at their own pace and in their own time through this new online platform. They can access tools, resources and videos featuring current and former athletes and experts in sport welfare talking about personal development and planning for the future. This has been built in partnership with Frog Systems.
Announcing the relaunch of Switched On, Rob Young MBE and Switch the Play CEO, said: "We are passionate about having a meaningful impact in empowering sportspeople to develop themselves and prepare for their future. The refresh of Switched On is at the heart of that strategy with a comprehensive and personalised offer of support in place combining access to coaches and mentors with our new Switched On Inspires platform that offers support and resources when they are needed by an individual. And with thanks to our partners, we are proud to be able to offer this service to sportspeople free of charge.
"I particularly want to thank and acknowledge the efforts of our team in bringing this together including the support and guidance of our Athlete Services Advisory Board. Their constructive check and challenge are exactly the reason why we established this Board helping to ensure we are always putting the needs of our beneficiaries at the forefront of everything we do." 
Former GB basketballer Kieron Achara MBE, who has experienced his own transition and shares his story with Switched On members, said: "A lot of athletes genuinely believe that they are going through things alone and they don't believe that there is support out there and my experience was the same. Switch the Play were able to empathise with the things I was going through and it was a big relief for me."
Switched On is free to join for all sportspeople and you can do so here.