Athlete Transition
Athletes
Retirement
Retirement is the wrong word: It's about Switching
Posted on: 15 September 2020 by Amy Longster/Luke Jennings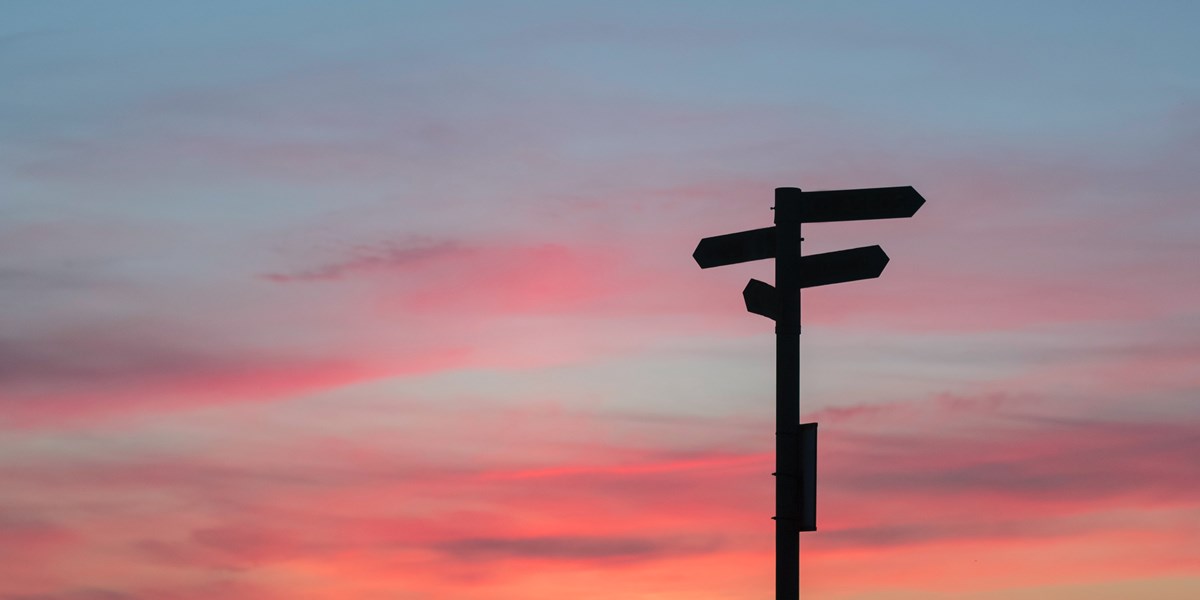 None of us like to think about stopping what we enjoy most. And planning for 'the R-word' (retirement) doesn't come naturally to those in their 20s and 30s. 
It is inevitable then that retirement may not be the first thing athletes think of when opting for a career in sport. Blanka Vlasic has been vocal[1] about the extreme anxiety that many athletes face when age or injury calls time on their careers. She certainly struggled to accept the reality when she realised she was at the end of her sporting career. So many sportspeople go through this denial, without a clear idea of how they might transition successfully out of sport. 
With the right support, sportspeople can identify the skills, experiences and knowledge they have that are transferable into other careers. 
Why is 'retirement' out of elite sport so challenging?
There are 17,500 professional sportsmen and women in Britain[2] and, at some point, all of these athletes' careers will come to an end. Many of these will have started their careers or been in a performance pathway since school. For some, sport will have become a large part of their identity and given the sacrifices made from such an early age, it is easy to understand that when this is gone, a grieving process could follow with feelings of worthlessness and low self-esteem.
Outside of sport, retirement is something that happens in your 60s and is usually planned for. In sport, retirement is a word used at half that age. And too often it is imposed onto athletes due to injury or illness. When sporting careers come to an end, there is an opportunity to switch focus to a new career or passion. A new career is something that happens to many people long before retirement.
Elite athletes have something extra to offer
All of the characteristics needed to compete for your country and become a successful Olympian are very desirable traits to have in other careers too. There is an opportunity for these ingrained characteristics in elite sportspeople to be transferred into other ventures. Elite athletes exhibit resilience, dedication, and high levels of motivation, to name a few. What organisation wouldn't want these sought-after traits in their employees? If you match elite athletes' characteristics and those employers want, it's a pretty good fit.
Many athletes do find a way through the challenges of retirement and manage to focus their efforts on something else. But some athletes may need additional support to help find a different pathway after sport. Today we are seeing more and more support being offered to sportspeople, and Switch the Play Foundation are pleased to be able to help bridge the gap for athletes in preparing them to transition to fulfil their potential outside of sport.
What this means moving forward
Planning for retirement can be thought about today. There are a myriad of opportunities outside of sport for athletes to explore while they are still competing. 
Could sport learn some lessons off the military, and potentially vice versa? Many companies utilise schemes to assist in Armed Forces transition, for example, The Barclays Military Talent Scheme[3]. An increased number of programmes aimed at retiring sportspeople would benefit them hugely.
Switch the Play Foundation and others who support with transition can help sportspeople work out what they may like to do beyond sport. Networking has proved to be hugely important in this process. 
Sport gives us all skills that help us excel in other areas of our life. Think about how sport has helped you and then you can begin to see how transferable skills and knowledge are. 
[1] https://www.olympic.org/news/high-jump-champion-blanka-vlasic-ready-for-retirement-or-a-fifth-olympic-games
[2] https://www.ppf.org.uk/about/what-we-do/
[3] https://home.barclays/careers/our-programmes/after/