Team GB's most successful female diver to become Ambassador for UK sports charity
Posted on: 27 February 2023 by Mairead McErlean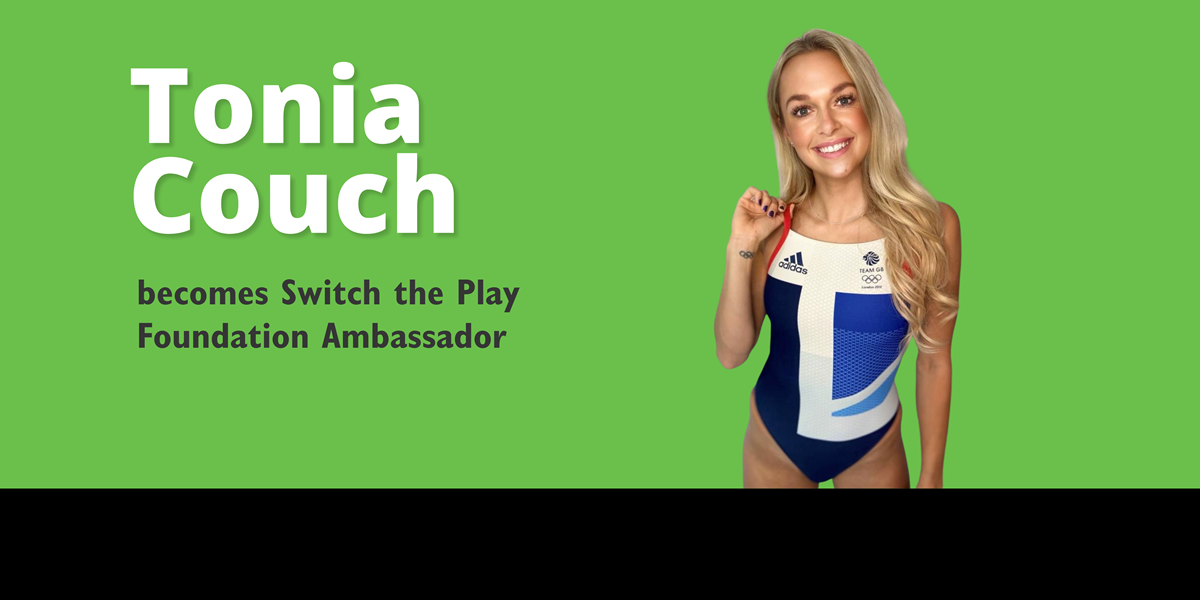 Olympic Diver, Tonia Couch, has become an Ambassador for Switch the Play Foundation, the charity has announced.
Switch the Play Foundation is the UK's only charity dedicated to supporting athletes across all sports to reach their potential, both through their sporting career and to successfully transition out of sport when their sporting career comes to an end. As an athlete who has recently retired from international competitive sport, Tonia understands only too well the struggles faced by athletes as they negotiate a pathway into a new life and career outside the sporting life they have always known.
On her appointment, Tonia said "When Switch the Play Foundation asked me to become an ambassador, I did not have to think twice. The work they do to support athletes to prepare for life outside sport really changes lives. I've had first-hand experience of how important that is and feel strongly about supporting the next generation of athletes as well as those like me who are already exploring their purpose post-competition."
Tonia, who is now a regular BBC pundit, will carry out her first role as Ambassador right away, by offering a Private Diving Lesson as one of the prizes in Sporting Chance Prize Draw which goes live tomorrow, 1 st March 2023. Anyone can enter to be in with a chance of this exclusive opportunity at the London Olympic Pool with Tonia, along with 80 other sporting prizes, with all entry money being donated to charity. 

Rob Young MBE, Founder and CEO of Switch the Play Foundation said "We are thrilled that Tonia Couch has agreed to work with us as an Ambassador and we are excited about the initiatives we have lined up to work together on in the coming year. Tonia really gets it, and we believe that by working together we can raise the profile of the struggles so many retiring sportspeople face – whether that be loss of identity, lack of direction, mental health or financial struggles."
Tonia's work with Switch the Play Foundation will include representing the charity at events, speaking engagements and supporting with fundraising campaigns.
More About Tonia Couch: 
Tonia represented Team GB in three Olympic Games, competed in 12 world championships, became European Champion in 2012, four-times British Champion and claimed silver in the 2014 Commonwealth Games. 

More About Switch The Play: 
Switch the Play Foundation is the UK's only charity dedicated to supporting all sportspeople to successfully transition into life beyond sport. Many find this transition really tough, and without being prepared, it can lead to poor mental health, financial difficulties and a loss of identity and direction. 54% of professional sportspeople have had concerns about their mental or emotional wellbeing since retiring. 1 in 2 ex-players do not feel in control of their lives within two years of finishing their career. Switch the Play Foundation empowers sportspeople to be their best through sport by providing practical advice, person-centred training, wellbeing and transition support so that when the time comes to retire from sport they are prepared for what comes next.