Women Turning Pro in Rugby Union Provides an Exciting Opportunity for Player Development On and Off the Pitch
Posted on: 19 December 2018 by Emily Lake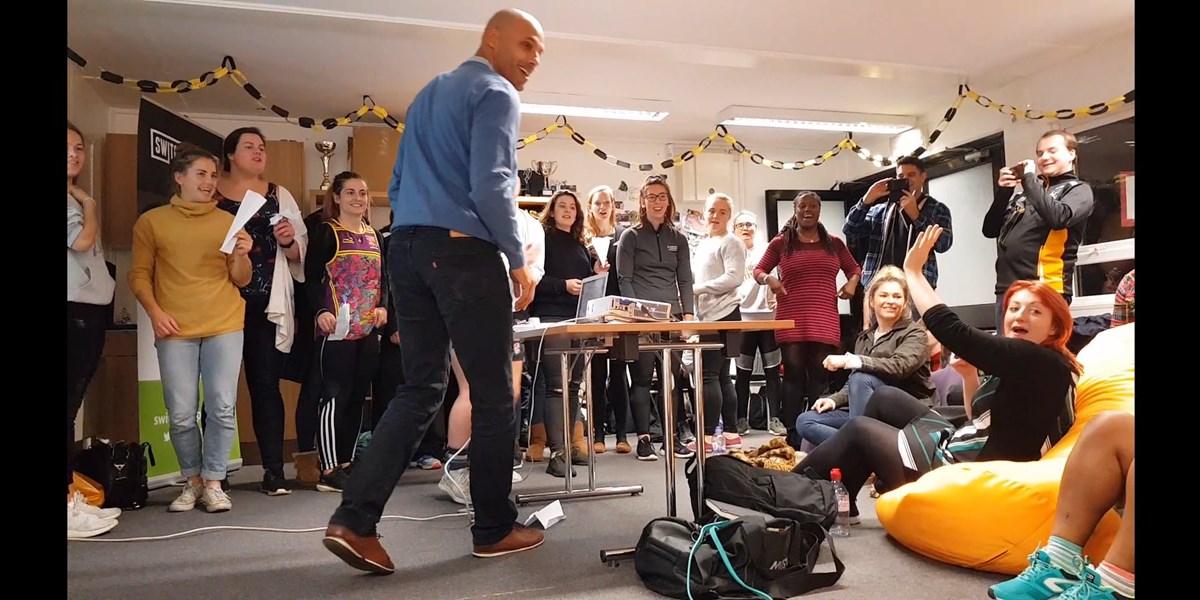 Women's rugby has an incredible opportunity to lead the way in Duty of Care provision by providing players with a robust framework of support to help them prepare for life outside of sport, says Switch the Play, following the RFU's announcement that it is issuing professional contracts to its first 15 team imminently.
Playing rugby in a professional capacity will enable women to train full-time and give-up their day jobs, relieving the players of financial pressures associated with balancing work with training. However, Leon Lloyd, CEO of StP, emphasises the importance of saving 10% of their commitment to planning for life outside of the sport. Switch the Play is proud to offer support to players and athletes transitioning into professional sports, as well as supporting them with their inevitable transition out of it, helping players perform better along the way.
Leon, who played professional rugby until an unexpected injury ended abruptly ended his career, explains, "There are many lessons to learn from the men's game and every other professional athlete who works full-time at their sport. Players must remember that rugby careers can end abruptly through injury or de-selection, so it is vital to have an alternative career plan in place.
"Whilst this generation of female rugby players is at a slight advantage because before going professional they have developed skills and careers outside of rugby, future players may not benefit from this opportunity before they sign a professional contract."
Last year, research undertaken by the National Rugby League in Australia revealed its most successful players were those involved in career planning and education, alongside training and competing. The research concluded that providing a Duty of Care to players, by helping them plan for life outside of sport, had a positive impact on their sporting performance.
Leon and the team at StP are already working with a number of male and female Rugby Union clubs to implement Duty of Care strategies for their players through the delivery of educational Masterclasses that prepare players for a life outside of sport.
Leon explains, "StP's ethos focuses on developing the person behind the athlete. Through our own personal experience, now supported by academic research, we understand that this strategy creates a tangible benefit to becoming a better, well-rounded person.
"We also realise that no two players' experiences are the same, so our Masterclasses cover a wide variety of topics that are relevant at any age and stage of an athletes' career. Equally, most of our associates and mentors have been through the journey themselves so players can learn from those that went before them."
The Wasps Legends Foundation is currently working with StP to support its network of players, including rugby and netball. Last month, StP worked with around 30 Wasps ladies' rugby players to help them identify how they can prepare for life after sport.
Speaking about the training, Sam Rourke, Wasps FC Ladies Media Officer, said: "We are extremely grateful to the Foundation for supporting our players in this way. We had a fantastic response both during and after the session. It was very interactive and got everyone involved, with plenty of opportunity for personal reflection and development. The session also created an environment where players could share personal stories of struggles and successes they had to deal with in both sporting and working life.
"The session engaged players as we looked at the importance of planning and how to avoid negative experiences that other athletes had faced. The players also found it encouraging to know many of their rugby skills, such as team building, communication, leadership, self-reflection, are very attractive to potential employers."
While the success of an athlete's life outside of sport is ultimately the responsibility of an individual, StP hopes that more rugby clubs will start to prioritise their duty of care and make it easier for players to develop holistically.
For more information about Switch the Play and its educational Masterclasses, email emily@switchtheplay.com.